Europe Refugee Crisis: Syrians Must Learn German Or Lose Residency Under Proposed Integration Law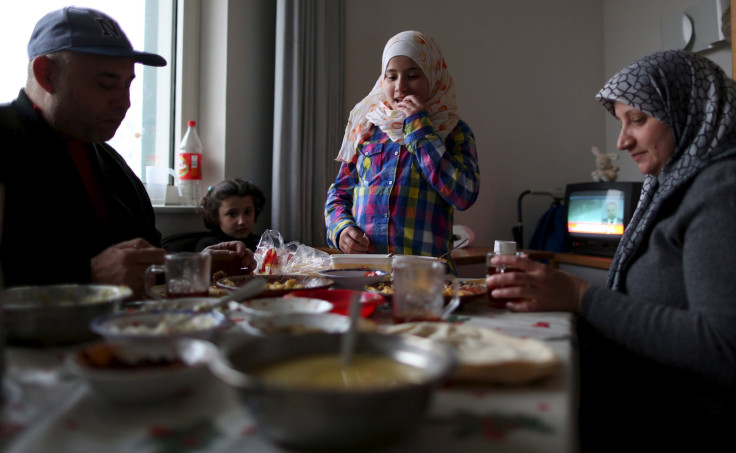 Learning the German language could soon become the No. 1 assignment of refugees who land in Germany. The country's interior minister, Thomas de Maiziere, said Monday he was planning to propose a new law that would make language acquisition a requirement, with refugees failing to meet it losing their right of residence.
"For those who refuse to learn German, for those who refuse to allow their relatives to integrate — for instance, women or girls — for those who reject job offers, for them, there cannot be an unlimited settlement permit after three years," Reuters quoted de Maiziere as saying.
More than 1 million refugees arrived in Germany last year. German Chancellor Angela Merkel has stood firm on her open-arms refugee policy despite criticism by members of her own Christian Democratic Union party. The anti-immigrant Alternative for Germany party gained support in elections this month. And the far-right National Democratic Party has also gained ground.
De Maiziere said the law was aimed at better integrating refugees into German society. Vice Chancellor Sigmar Gabriel was among the supporters of the draft law. "We must not only support integration but demand it," the German daily Bild quoted Gabriel as saying.
De Maiziere said about 100,000 refugees had already arrived in Germany this year. They have continued to flee conflict-ridden and repressive states such as Syria, Iraq and Afghanistan.
Refugees in Germany have faced a backlash since the Cologne attacks on New Year's Eve when hundreds of women were assaulted and robbed. Several of the perpetrators were of North African descent.
More than 162,000 refugees have made the dangerous Mediterranean Sea crossing to Europe in 2016, the International Organization for Migration reported. The 28-member European Union agreed to a deal with Turkey this month that requires the EU to resettle one Syrian refugees for each one sent back to Turkey from Greece as the bloc continues to search for a solution to the problem.
© Copyright IBTimes 2022. All rights reserved.
FOLLOW MORE IBT NEWS ON THE BELOW CHANNELS