Europe Refugee Crisis: Croatia's President Calls For Further EU Help As Tensions With Neighbors Worsen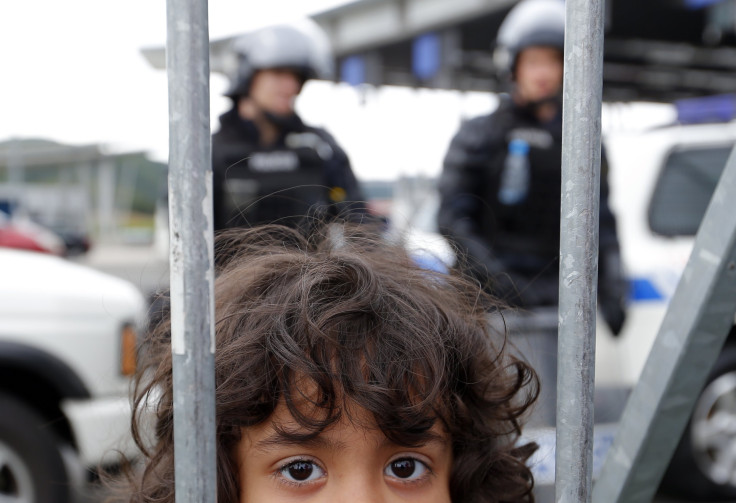 Croatia's President Kolinda Grabar-Kitarovic called for more help from the European Union in dealing with a massive influx of refugees Saturday. In an interview with the Associated Press, she said that the country of 4.2 million could only do so much to assist the hundreds of thousands of refugees fleeing violence and chaos in the Middle East and Africa.
Thousands of them streamed into Croatia Thursday after they were forcibly pushed back from Hungary's borders, and the country shut its borders after over 20,000 entered this week, saying it could not handle more.
"We need to stop the flow, we need to get reassurances from European Union what happens to these people who are already in Croatia, and those who still want to transit through Croatia further," she said, according to the Associated Press.
The migrants are trying to transit through nations like Croatia in the hopes of reaching the Schengen Zone, from where they can go to wealthy west European nations like Germany.
Croatia said it had "forced" Hungary to accept thousands of migrants through its border and would continue to keep sending them to its northern neighbor. "We forced them, by sending people up there. And we'll keep doing it," Croatian Prime Minister Zoran Milanovic said Saturday, Reuters reported.
A train carrying over 1,000 refugees was sent into Hungary from Croatia Friday night, but was halted and returned by Hungarian authorities. Hungary condemned the incident, calling it a "major violation of international law" on Saturday, the Independent reported. Croatian police onboard were disarmed and arrested along with the train's driver, Hungarian officials said. However, Croatia said there had been no arrests.
Both the police and the train staff were returned shortly afterwards, according to reports.
Hungarian soldiers are also trying to build a fence along the Croatian border, similar to the one it erected along its border with Serbia, and had reportedly already deployed barbed wire coils.
Meanwhile, Slovenian Prime Minister Miro Cerar said Friday he would discuss with its neighbors the possibility of building a "corridor" to expedite refugee travel through the country. His comments came just hours after police used tear gas to disperse asylum-seekers on the country's border. Slovenia has stopped trains entering from Croatia as well.
The European Council is set to hold emergency talks on the crisis next week to push through a binding refugee quota for each nation, but several countries have lashed out against the plan.
Meanwhile, the United Nations warned that time was running out for the EU to take decisive action on the crisis. "These occasions may be the last opportunity for a positive, united and coherent European response to the crisis," Adrian Edwards, spokesman for the U.N. High Commissioner for Refugees, said in a statement Friday.
© Copyright IBTimes 2023. All rights reserved.