Europe Unprepared If Russia Cuts Off Natural Gas Exports To EU This Summer, Analysts Say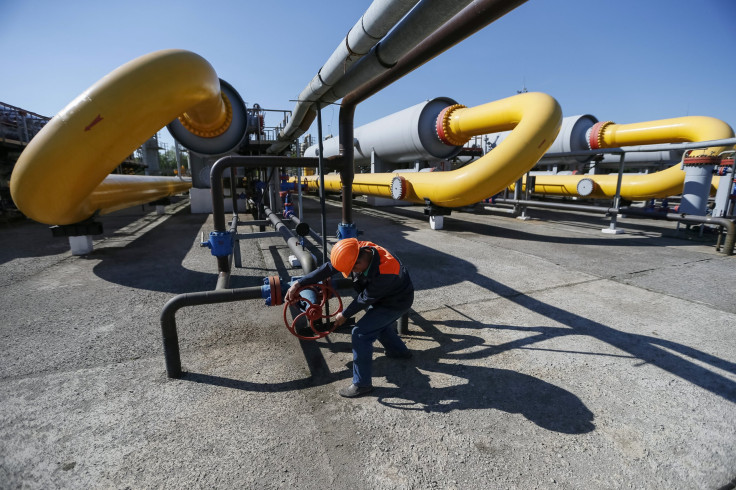 The latest round of U.S. and European sanctions on Moscow raises the risk that Russia will block natural gas flows to Europe in retaliation, some analysts say. But even as threats of supply shortages loom, the EU still has little by way of a backup plan if Russia turns off the pipes tomorrow, according to energy experts.
The main reason is simply that alternative gas supplies are either unavailable or prohibitively expensive in the short-term, Kurt Oswald, a Middle East partner at the global consultancy A.T. Kearney, told International Business Times. "Currently from the sourcing perspective, it's hard to substitute this gas" from Russia, he said.
Europe imported some 162 billion cubic meters of gas from Russian gas monopoly Gazprom last year -- about one-third of Europe's overall gas consumption -- at a cost of about $53 billion. About half of the gas crosses Ukraine, making supplies even more vulnerable to clashes between Moscow and Kiev.
A gas cutoff would hit certain countries particularly hard. Twelve members of the 28-nation European Union rely on Russia for more than half of their gas supplies, while six countries -- including Bulgaria and Lithuania -- are almost entirely dependent on imports from Gazprom, according to the European Commission, the EU's executive arm.
Yet Central Europe, the area most reliant on Russian gas, holds only a fraction of the EU's strategic natural gas reserves, which total about 30 billion cubic meters, according to a Morgan Stanley research note provided by email. "When we talk about storage withdrawals to meet gas needs during a possible disruption period, it should be noted that not all countries would necessarily be ready to do so for general use," the analysts wrote.
Over the next few months, European commissioners have said they want to conduct stress tests within the region, simulating gas supply disruptions to see how local energy systems respond. If problems emerge, the governments would create or expand contingency plans and emergency response measures, including expanding storage facilities to stockpile more gas; enabling gas-fired power plants to use coal; and pooling together EU-wide gas reserves to help particular countries in the case of an emergency supply shortage, according to a recent World Politics Review column.
But Europe's broader energy security strategy for reducing EU's reliance on Russia would address these problems only over the medium-term, not within the next year.
"Europe would like to develop additional sources of supply, including domestic sources, to reduce its high level of energy dependence on Russia … [but] it takes time to put the infrastructure in place for additional sources of energy supply, whether liquefied natural gas, coal, nuclear power or renewable sources," the Morgan Stanley researchers said in the note. A recently discovered offshore gas deposit in Cyprus, for instance, won't likely start flowing until 2021 at the earliest.
And while Europe has capacity to ramp up its imports of liquefied natural gas, or LNG, there aren't enough supplies on the global market to replace Russian imports, Oswald said. Europe has about 270 billion cubic meters in LNG import capacity, nearly half of which is idle. "It's more difficult to compensate [for Russian gas] by LNG, because there's not enough gas available on the LNG market," he said.
If Russia turned off the taps this summer, bringing LNG to Europe would require shipping tanks from as far away as Australia, according to Energy Aspects Ltd., a research consulting group, Bloomberg News reported. Such a delivery would carry a hefty price tag. In order to lure global suppliers that far, Europe's natural gas prices would need to rise by 127 percent, the group said.
Analysts are divided about whether Vladimir Putin will actually retaliate against the sanctions by stopping its exports to Europe. "We think that Russia could block transit of gas through Ukraine to Europe," Morgan Stanley analysts wrote in a July 29 research note. Oswald said he though such a move was unlikely, given that half of Russia's fiscal revenue comes from oil and gas imports.
Another analyst, who spoke with IBTimes on background, said that Russia might choose a middle path by curbing some -- not all -- exports. "It could be reducing quantities [of gas], but not a complete shut-off," the analyst said.
© Copyright IBTimes 2022. All rights reserved.
FOLLOW MORE IBT NEWS ON THE BELOW CHANNELS