Europe on Way to Solving Debt Crisis: EC President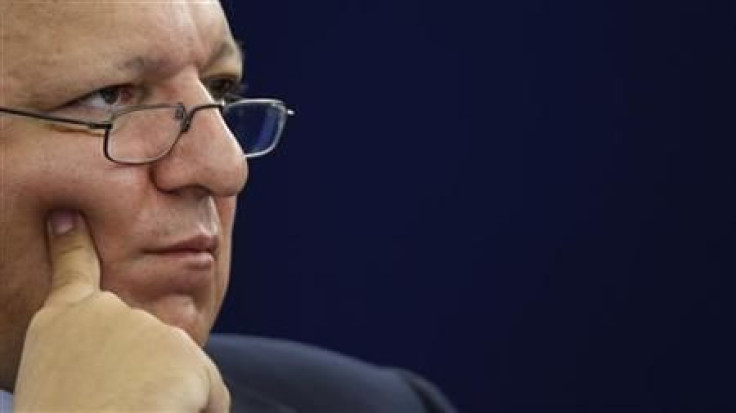 Jose Manuel Barroso, the president of European Commission, said Europe is close to solving the Eurozone debt crisis following agreements reached by European leaders at an emergency summit in Brussels.
In an address before the European Parliament in Strasbourg, France, Barroso said the deal demonstrated how the European union (EU) can unite even during the most stressful of times.
Among other things, the Brussels attendees agreed to: compel private banks holding Greek debt to accept a 50 percent loss; enact a mechanism to upgrade the eurozone's rescue bailout fund – the European Financial Stability Facility (EFSF) -- from 440 billion euros ($616 billion) to about 1 trillion euros ($1.4 trillion); and require Europe banks to raise about 106 billion ($148 billion) euros by next June in order to protect themselves from defaults by weaker eurozone members.
I am pleased to stand before you this morning and confirm that Europe is closer to resolving its financial and economic crisis and to getting back on a path of growth, Barroso said.
We are showing that we can unite in the most difficult of times.
In a separate statement, Barosso declared: "These are exceptional measures for exceptional times. Europe must never again find itself in this situation. That is why we must further improve our economic governance, namely in the euro area."
He also added: "This is also about growth. We need to have fiscal discipline, but at the same time we need to show to our citizens that there is hope, that we can restore growth through deepening our internal market, through structural reforms, but also countries need to pursue efforts in terms of stability."
However, many analysts are not convinced the measures will work.
"The plans announced by Eurozone policymakers overnight look more like a peashooter than the 'bazooka' previously promised to tackle the region's problems," said Jonathan Loynes, chief European economist at Capital Economics in London.
"We have not altered our view that the crisis will deepen over the coming quarters, ultimately resulting in some form of break-up of the currency union."
© Copyright IBTimes 2023. All rights reserved.