European Markets Decline As Easing Optimism Fades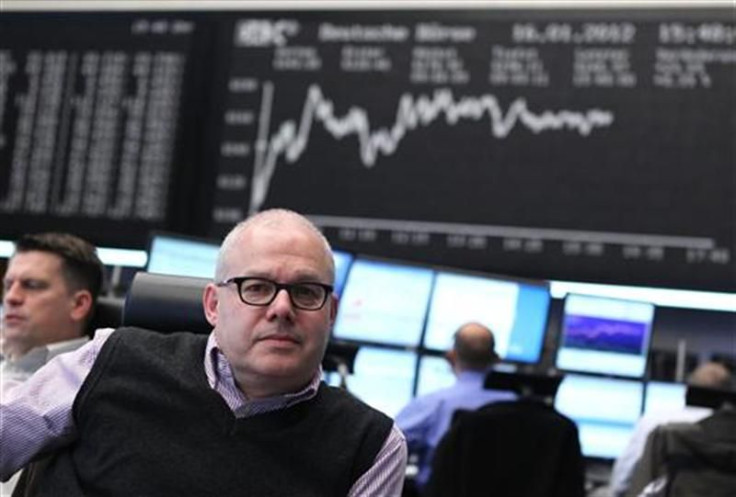 Most of the European markets marginally fell Monday as investor optimism over last week's bond buying plan announced by the European Central Bank began to fade and concerns about the debt crisis faced by the euro zone was revived.
London's FTSE 100 index marginally fell 0.02 percent or 1.17 points to 5793.63. Shares of Centrica Plc declined 0.66 percent and those of Unilever Plc dropped 0.57 percent.
The French CAC 40 index was marginally up 0.07 percent or 2.60 points to 3521.65. Shares of Lafarge SA advanced 0.87 percent and those of Legrand SA rose 0.55 percent.
The German DAX 30 index marginally declined 0.01 percent or 0.95 points to 7213.55. Shares of Bayer AG fell 0.46 percent and those of Daimler AG dropped 0.46 percent.
Spain's IBEX 35 was down 0.25 percent or 19.40 points to 7863.40. Shares of Telefonica SA fell 1.16 percent and those of Mapfre SA declined 0.79 percent.
At the ECB meeting in Frankfurt Thursday, President Mario Draghi unveiled a new bond-buying plan called the Outright Monetary Transactions (OMT). Bonds in the countries implementing the approved fiscal austerity measures and maturing within three years will be focused in the OMT. Investors feel that such bold measures will give the much-needed thrust to boost liquidity in the euro zone financial system.
The purpose of the program is to cut the borrowing costs and improve the transmission of monetary policy. So far the plan is having a positive impact in keeping Spain and Italy's borrowing costs low. Last week, Spanish 10-year yields witnessed 100 basis points drop.
This week investors are focusing on Wednesday's ruling by the German Constitutional Court on the legality of the European Stability Mechanism (ESM). "The most likely outcome is that the Court rules the ESM legal but also imposes conditions on its future use. Some have suggested that the Court might seek a public referendum on future bail-outs, which would bode ill for Greece given opposition in Germany to granting it more time or money," said Capital Economics in a note.
© Copyright IBTimes 2023. All rights reserved.
FOLLOW MORE IBT NEWS ON THE BELOW CHANNELS