European Refugee Crisis: 6 Unexpected Places That Have Been Turned Into Shelters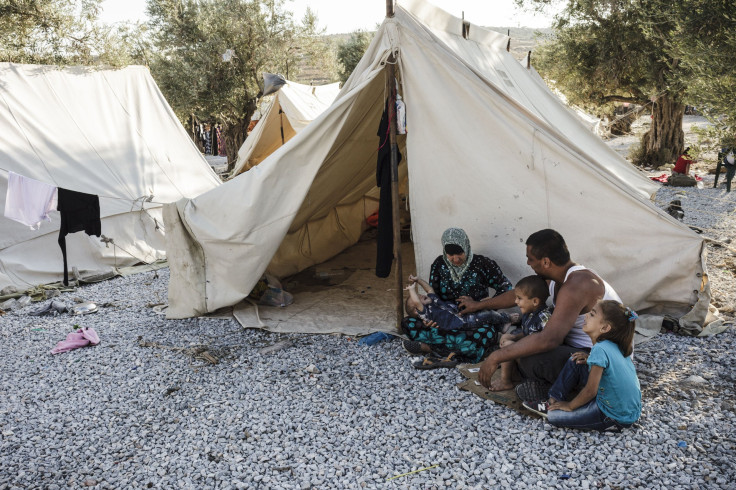 As thousands of people continued to arrive from war-torn countries like Syria and Iraq every day on the frontiers of Eastern and Southern Europe throughout the summer, local authorities quickly ran out of places to house them, even temporarily. Countries that have large numbers of arrivals, such as Germany, Hungary, Greece and Italy, began by building reception centers designed specifically for refugees, with tents and medical care centers.
Becoming overwhelmed by the sheer number of arrivals, several nations have turned to unorthodox shelters, often coming under fire for choosing inappropriate or ill-equipped places.
1. Brothel in Erfurt, Germany: A former brothel in Erfurt, west of Leipzig, has been converted to house refugees, the Sun Herald reported Monday. Germany was expected to see the most applications for asylum out of all of the European Union in 2015, and Chancellor Angela Merkel has said there is "no limit" to the number of refugees the nation will welcome.
2. 12th-century monastery in Beuerberg, Germany: An abbey from 1121 was undergoing a conversion of many of its unused rooms into apartments for refugees, and the leadership of the church was very enthusiastic. "This is a new beginning on several wonderful levels! And not just for the refugees who may soon have a home within these walls," said Sister Maria Lioba Zezulka, prioress of the Visitandine order in May.
3. Stadium in Kos, Greece: Kos authorities came under fire after locking several thousand refugees in a stadium overnight. Several hundred were locked in a playground within the stadium that had no shade. Human rights organizations said the ill-fated decision to house families in the stadium led to people fainting almost every 15 minutes in the Mediterranean heat.
4. Nazi-era concentration camp in Schwerte, Germany: "I don't rule out any location, any unused building is a possibility," said one Berlin city councilwoman Monday.
5. Primary school in Paris: Thousands of people have been arriving in France, where President Francois Hollande has echoed the sentiment of Merkel in saying France will open its doors to refugees. A former primary school outside of Paris was converted into a shelter, but the classrooms were still put to use, teaching new arrivals how to speak French in an effort to speed the assimilation process.
6. Magdas boutique hotel in Vienna: The charming Magdas hotel in central Vienna began serving as both a shelter and place of employment for many refugees in May, the Guardian reported. Refugees have often lodged there for short periods of time and many then went on to work in the hotel, greeting guests and working at reception. Permanent and legal employment is often extremely difficult to find for new arrivals, and the Magdas example has been hailed as a success story.
© Copyright IBTimes 2023. All rights reserved.