European Refugee Crisis: Romanian Government Mulls Accepting Up To 1,700 Refugees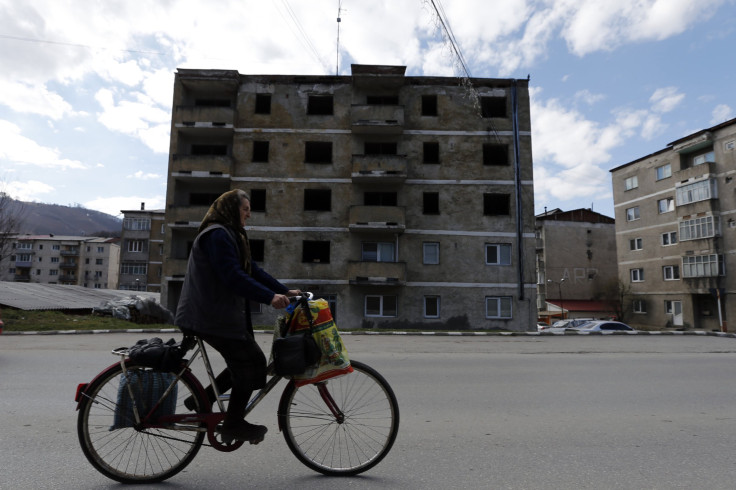 Romania is debating whether to accept thousands of refugees and migrants over the next several months in an attempt to ease the burden other European countries are facing in the continent's biggest migration crisis since World War II. The government could begin admitting refugees in November, but Prime Minister Victor Ponta said the Supreme Defense Council, the authority charged with overseeing Romania's national security, still needed to approve the measure, presidential adviser Leonard Orban said Tuesday.
Around 1,700 people fleeing conflicts in North Africa and the Middle East will gradually move to Romania and be spread around six centers across the country, President Klaus Iohannis, a former European commissioner now in an advisory role, said Tuesday, according to news outlet Balkan Insight. Most of the refugees will likely travel through Greece and Italy before arriving in Romania, which is expected to fetch 6,000 euros for each refugee from the EU, he said.
Romania currently has a little more than 2,000 refugees in the country, according to U.N. estimates, most of them from countries other than the Middle East. The government has yet to make an effort to open its borders to refugees fleeing war in places such as Iraq and Syria. Romania has previously argued that the country is not fit economically to take in refugees. In fact, many Romanians have been migrating to the United Kingdom to find a better life.
Former President Traian Basescu said Wednesday that Romania should refuse to take in any refugees.
"It's not our game, it's not our problem. There are others responsible in Europe who need to assume this problem, as they are among those who contributed to the chaos in states such as Syria and Libya," Basescu said on a TV show, according to Balkan Insight.
If the government officially allows refugees into the country, it would become one of many EU member states to take them in. The crisis has in recent weeks turned desperate.
In July, the number of refugees and migrants in the European Union's member states reached a record 107,500. Thousands more arrived at EU borders in August.
The crisis reached a low last week when Austrian officials discovered 71 dead migrants in a truck near the border with Hungary. The U.N. refugee agency said more than 2,500 people trying to get to Europe this year have died or are missing. In April, 900 migrants drowned in a boat that was traveling from Libya to Italy, and last year hundreds more drowned on the same route.
The European Union on Monday announced emergency talks to be held Sept. 14 to deal with an escalating humanitarian crisis that's putting pressure on already volatile economies. The influx of migrants has taken a heavy toll on Greece, which is reeling from its own economic crisis.
© Copyright IBTimes 2022. All rights reserved.
FOLLOW MORE IBT NEWS ON THE BELOW CHANNELS