European Shares Swoon on Greek Deficit Reduction Fears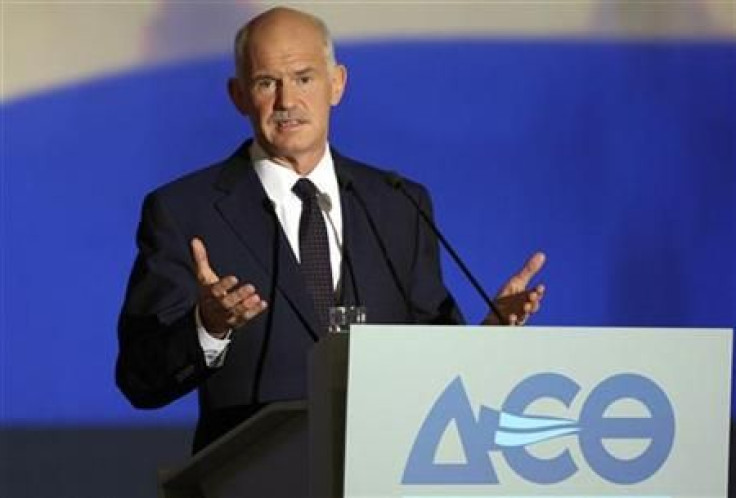 European stocks are dropping on reports that the Greek government will not achieve the deficit targets it needs to receive the next tranche of the bailout from the European Union (EU) and International Monetary Fund (IMF).
As of 9:30 a.m. EST, shares on the UK FTSE-100 index, Germany's DAX and France's CAC-40 have slipped between 1.80 percent and 2.92 percent.
European banks with significant exposure to Greece -- including France's Societe Generale, BNP Paribas, Credit Agricole; Germany's Commerzbank, Deutsche Bank; and Britain's Barclays and Royal Bank of Scotland – have suffered significant losses.
Dexia, the Belgian-French bank, plunged as much as 14 percent after Moody's warned of a potential credit downgrade due to its heavy exposure to Greece.
Officials in Athens warned that its 2011 deficit will likely reach 8.5 percent of GDP (which is better than the 10.5 percent figure from last year), but below the 7.6 percent target mandated by the EU and IMF.
The Greek finance ministry also said its projected deficit for 2012 -- 6.8 percent of GDP -- would fall short of a 6.5 percent target.
The Greek government, which passed its 2012 draft austerity budget over the weekend, attributed the shortfall to a worsening recession in the country -- including a larger-than-expected 5.5 percent economic contraction.
Senior officials from IMF, EU and the European central bank are currently in Athens to determine Greece's fate, i.e., whether it is entitled to receive the next 8-billion ($10.9-billion) segment of the bailout agreed to last year.
Eurozone finance ministers are also expected to meet in Luxembourg to discuss Greece's progress towards reducing its deficit.
Greek government officials have warned that without the loan, Athens would likely default – an event that would likely cause a seismic shock to global financial markets.
The austerity measures contemplated by the Greek government -- including tens of thousands of job cuts in the public sector, higher taxes and salary freezes -- have been met by vociferous opposition of powerful labor unions who have threatened waves of strikes.
© Copyright IBTimes 2023. All rights reserved.