European Shares Trade Sharply Lower, India's Sensex Slips Into The Red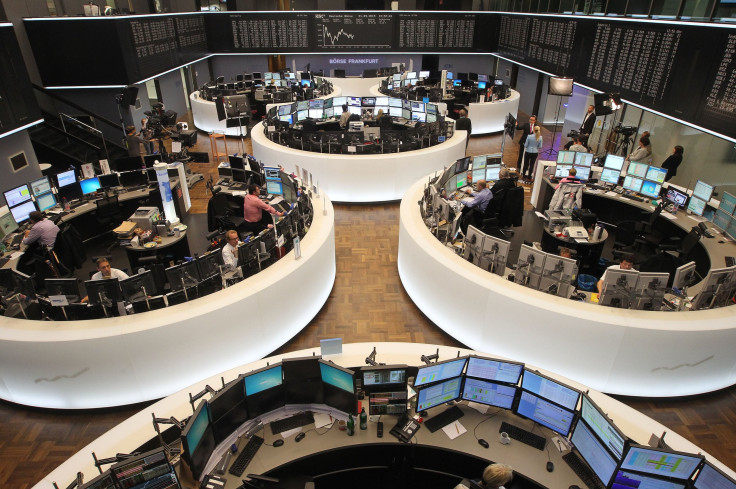 Stocks across European markets as well as stock futures on U.S. indexes were trading significantly lower Tuesday even as Asian markets, with the exception of India, closed higher.
India's benchmark S&P BSE Sensex index and the larger Nifty fell over 2 percent in afternoon trade Tuesday, tracking steep losses in early European trades. After gaining nearly 0.6 percent earlier in the day, the Indian indexes ended the day down 2 percent.
The pan-European STOXX 600 retreated 2.4 percent during early trade Tuesday, extending the volatility that has gripped global markets since the U.S. Federal Reserve held its record-low interest rates last week. London's FTSE 100 also fell 2.2 percent, Germany's DAX was down 2.1 percent and France's CAC 40 was trading 2.6 percent in the red.
U.S. stock futures also pointed to an impending drop in U.S. markets, forecasting a 1.5 percent opening loss for the S&P 500.
"The reason for the uncertainty is the Fed. Now everyone is concerned about the state of the global economy," Christian Stocker, a strategist at UniCredit, an Italian banking and financial services company, told the Wall Street Journal.
Deutsche Bank analyst Craig Nicol said: "Markets are trading to the beat of the Fed at the moment."
Earlier Tuesday, despite a trimming of growth forecast for Asian economies by the Asian Development Bank, most bourses in the region rose.
The Shanghai Composite index closed up nearly 1 percent, while the smaller Shenzhen Composite Index jumped 1.7 percent. Hong Kong's Hang Seng rose 0.2 percent and South Korea's Kospi Composite Index closed up nearly 0.9 percent.
© Copyright IBTimes 2023. All rights reserved.