Europe's Markets Close Higher Tuesday on Positive U.S. Auto Outlook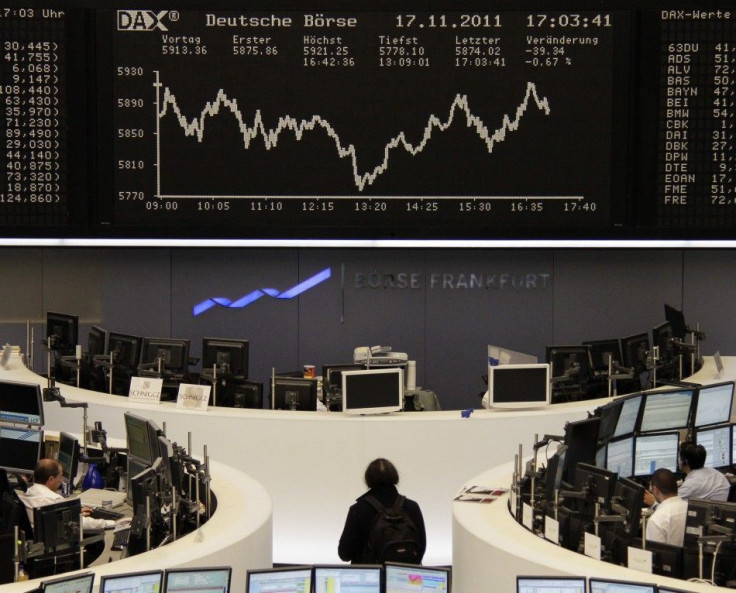 (Reuters) - European shares hit a one-week closing high on Tuesday after encouraging comments from some leading U.S. companies and hopes for more policy easing in China gave cyclical stocks a boost, with autos and miners among the top sectoral gainers.
General Motors and Ford executives both gave positive market outlooks, while Alcoa's results overnight, in which it gave a positive outlook for aluminium demand, also improved sentiment.
On Tuesday, London's FTSE 100 closed up 84 points to 5,697, Germany's DAX closed up 146 points to 6,163, and France's CAC 40 closed up 83 points to 3,211.
While Chinese copper imports grew, helping to buoy miners, figures showing China's exports and imports grew at their slowest pace in more than two years in December increased hopes for more monetary policy easing from Beijing.
Chinese imports are slowing and that indicates that the country might start stimulating its economy and create some more liquidity for the entire world, said Philippe Gijsels, head of research at BNP Paribas Fortis Global Markets in Brussels.
People are putting cash into equities and the upward move could prolong a little bit as no one wants to miss the rally. But we need some confirmation to see that things are indeed improving. It's too early to call the bottom of the market.
Sectors linked with global growth rose, with the STOXX Europe 600 Automobile index up 3.7 percent and the Basic Resources index up 3.5 percent. The FTSEurofirst 300 index of top European shares provisionally finished 1.9 percent stronger at 1,027.63 points, the highest closing since Jan. 3.
--
© Copyright Thomson Reuters 2023. All rights reserved.