Europe's Refugee Crisis: Germany Registered Over 1 Million Asylum-Seekers In 2015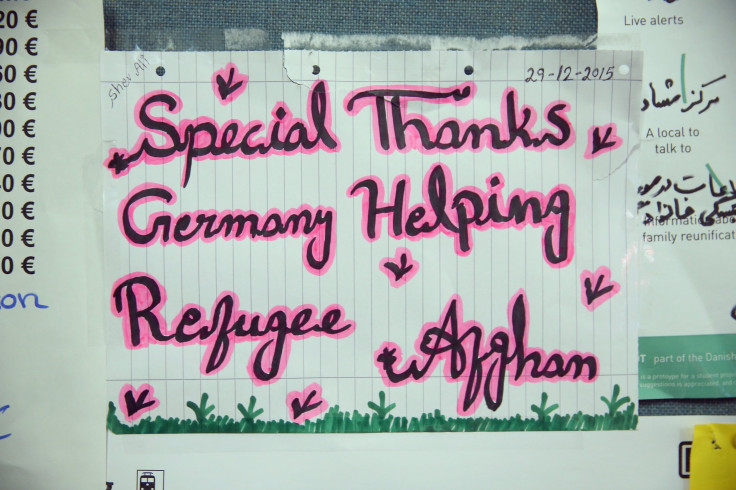 A total of 1.1 million people were registered as asylum-seekers in Germany in 2015, nearly five times the number registered in 2014, the German interior ministry reportedly said Wednesday. More than a third of these — nearly 430,000 people — were those fleeing the protracted and bloody civil war in Syria, which is currently in its fifth year.
The next two largest nations of origin are also places gripped with violence — Afghanistan, which accounted for 154,046 refugees registering in Germany, and Iraq, with 121,662.
"This enormous influx has presented us with a challenge that we haven't seen in the postwar era," German Interior Minister Thomas de Maiziere told Bloomberg, adding that the number of registered asylum-seekers "was the highest number ever recorded in Germany."
The interior ministry figures also showed that less than half of the refugees who registered in Germany in 2015 had been successful in filing asylum claims, as the country's public administration failed to cope with the burgeoning numbers.
Over the past year, countries across Europe have witnessed the biggest wave of displaced people entering since World War II. Many of these refugees have been forced to undertake perilous journeys across the Mediterranean in overcrowded boats and dinghies with the help of traffickers and smugglers, who have attempted to exploit the situation.
More than 3,500 people have either died, or gone missing, while making the journey. Most recently, on Tuesday, the bodies of at least 36 refugees, including several children, who drowned off the coast of Turkey after their boats overturned in rough waters as they attempted to reach the Greek island of Lesbos, were recovered by authorities.
The growing crisis has laid bare deep divisions between members of the 28-nation European Union, triggered the rise of anti-EU and anti-immigrant political parties across Europe, and cast doubts over the viability of the Schengen system of open borders, which enables passport-free movement across the bloc.
The record influx has divided public opinion in Germany, where Chancellor Angela Merkel is increasingly coming under fire for her open-door stance to those seeking refuge.
Many in the country have also drawn a connection between a string of sexual assaults and thefts in the German city of Cologne on New Year's Eve and the alleged ethnic identities of the perpetrators — who, according to initial reports, were people of "Arab or North African origin."
However, speaking to German newspaper Bild, Maiziere cautioned against drawing hasty conclusions.
"A general suspicion against refugees is just as out of place as keeping quiet about criminal structures, if they can be verified," Maiziere reportedly said. "All of the perpetrators, of whatever origin, must be punished. … If refugees were among them, we must address that openly."
© Copyright IBTimes 2023. All rights reserved.