Eurozone Growth Slides To 11-Month Low On Market Volatility: Survey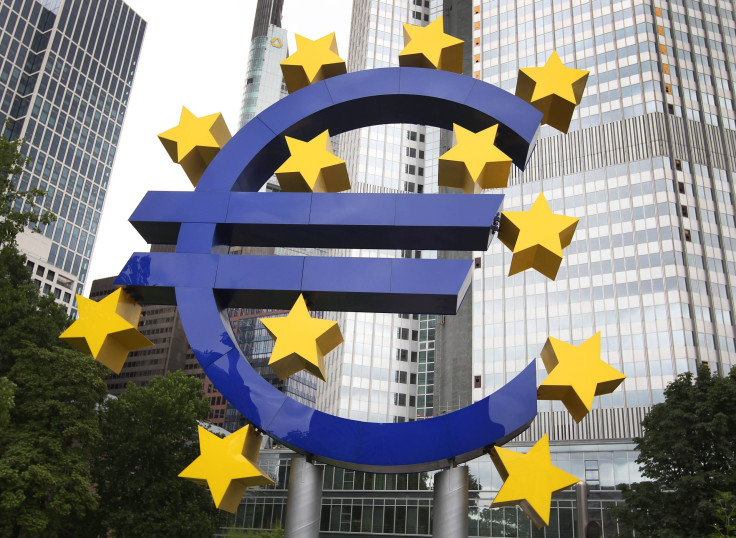 The Eurozone economy slowed to its weakest in almost a year in January, according to Markit's Flash Eurozone Purchasing Managers' Index, which measures the economic health of the manufacturing sector. Markit's preliminary PMI showed that employment growth held steady while manufacturing output faltered slightly in January.
"The cooling in the pace of growth in euro area business activity at the start of 2016 is a disappointment but not surprising given the uncertainty caused by the financial market volatility seen so far this year," Chris Williamson, chief economist at Markit, said in a statement Friday.
Markit's Flash Eurozone Composite Output Index, which measures the overall activity in the manufacturing and services sector, dropped to a three-month low of 53.5 in January, from 54.3 in the previous month for the 19-member bloc. Any reading over 50 indicates growth.
Markit noted that order book in manufacturing and services sector showed the largest expansion in four-and-a-half years, a sign that companies would continue hiring. The service sector created new jobs at a pace beaten only once since 2008, and the manufacturing sector maintained the robust rate of hiring seen late last year, according to the survey.
Firms also enjoyed savings due to lower oil costs, bringing down average prices charged to customers. Both goods and services average prices dropped by the most in 10 months. "The fall in household fuel bills should free up more income to spend on other goods and services," Williamson noted.
While growth in Germany — Europe's largest economy — slowed to a three-month low, France saw a modest pickup in business sentiment despite a stagnating manufacturing sector. "It would be wrong to get too worried. The survey data is consistent with GDP rising at a steady quarterly rate of 0.3 percent to 0.4 percent at the start of the year," Williamson said in the statement.
The monthly survey was conducted across 5,000 companies, based in the euro area and will be followed by a comprehensive final PMI data, released a week after the preliminary data.
On Thursday, citing concerns over China and emerging markets, volatility in financial and commodity markets and geopolitical risks, ECB President Mario Draghi reportedly said the turmoil would prompt a review of monetary policy in March — prompting a rally in oil prices and global equity markets.
© Copyright IBTimes 2023. All rights reserved.