Evaluating Promising Filipino Unicorn's Best Landing Spots In 2022 NBA Draft
KEY POINTS
Kai Sotto has been garnering interest from multiple teams ahead of the 2022 NBA Draft
Sotto is likely to be drafted late in the second round
The Filipino prospect has reportedly drawn interests from several teams
As the topsy-turvy 2021-22 NBA season comes to a close once the NBA Finals are completed, fan interest will inevitably turn towards the upcoming draft, which will play host to a ton of prospects who hope to make their hoop dreams come true.
Chief among them is Filipino youngster Kai Sotto.
Standing at 7'3" and with a listed weight of 232 pounds, Sotto's name emerged on the radar of scouts because of the hype surrounding his talent.
With a well-rounded bag of tricks on offense and a towering presence in the paint on defense, any NBA team would at least want to give him a look.
Many reports have since surfaced about Sotto in recent days about him being invited to partake in workouts with multiple teams, which include the Chicago Bulls, Cleveland Cavaliers, New York Knicks and Orlando Magic.
At this point, Sotto can go anywhere in the second round simply because of the combination of his talent with his monstrous frame.
Lovingly called "The Kaiju" in his home country of the Philippines, Sotto strutted his stuff in Australia's National Basketball League (NBL) for the 2021-22 season, where he averaged 7.5 points, 4.5 rebounds, and 0.8 blocks in 15 minutes of action over the course of 23 appearances.
Criticism has been levied against Sotto for his sometimes lackluster efforts on defense, but he received generally favorable reviews about his offensive skill set.
As mentioned above, it has been mainly Eastern Conference teams that have shown interest in Sotto, but where he fits on their timeline could be questionable.
The Bulls and Cavaliers are primed for playoff contender status in the coming seasons and taking in a player like him could stunt his growth with the lack of playing time on the main roster, but he could see time with their respective G League affiliates.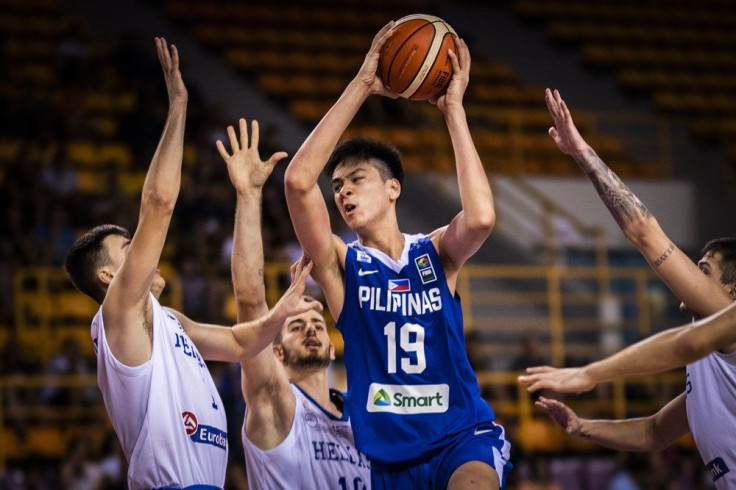 As for the Knicks and Magic, both teams have a decent track record at developing bigs as can be seen in the cases of Kristaps Porzingis and Nikola Vucevic respectively.
With Sotto's development purely in mind, the best-case scenario for him would be to be drafted by an organization like the San Antonio Spurs or Houston Rockets–two teams that are relatively far from playoff contention for now.
This would give him the time needed to continue honing the skillsets that will allow him to be an effective big man in the NBA while not having the pressure of immediately contributing to a team with title aspirations.
While it seems like Sotto is likely closer to a long-term project than a bona fide overnight superstar, Sotto's agent said that they have already received commitments for him to be drafted from at least one team.
Filipino fans have long been waiting for a pure-blooded player to join the ranks of the world's most elite basketball players, and Sotto may just break through and become the first to ever do so.
If he does get drafted on June 23, Sotto will be joining Filipino-Americans Jordan Clarkson and Jalen Green as representatives of the basketball-crazy island nation.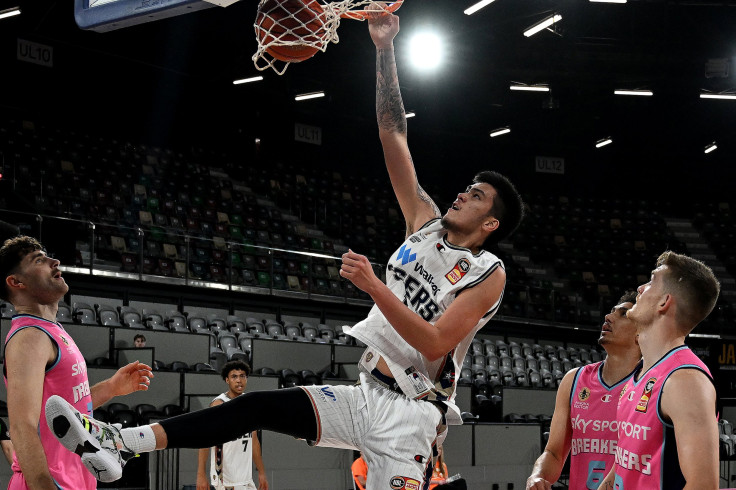 © Copyright IBTimes 2023. All rights reserved.