Ex-Top Pick Sings Different Tune, Says He's 'Learning A Lot' From Super Bowl Champ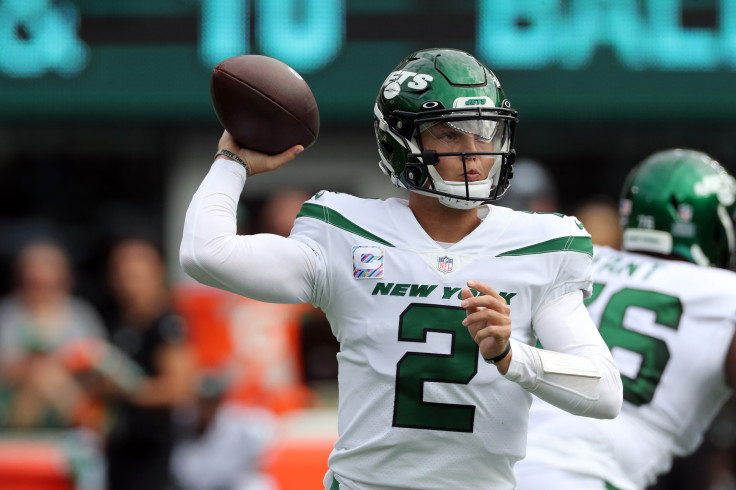 KEY POINTS
Zach Wilson said he has been learning from veteran quarterback Aaron Rodgers
Rodgers said that he and Wilson have been getting along and working well in New York
Rodgers cautioned that he is no savior as the Jets try to break 12 years of missing the NFL playoffs
Zach Wilson insisted that he is not "bitter" despite now finding himself the New York Jets' backup quarterback behind veteran play-caller Aaron Rodgers.
Speaking for the first time since the Jets traded for Rodgers, the 23-year-old said Friday that he is aware there is work to be done after he failed to live up to expectations and was benched in his second year as a starter.
"I can't be bitter with the situation," Wilson stated, the New York Post reported. "I didn't perform well."
Wilson, who previously said he would make an incoming veteran's "life hell in practice every day," said he has put his struggles behind him and has been embracing the opportunity to get some needed guidance and help from the older and more experienced quarterback, who is among his idols.
"I'm very appreciative of him and how much he is willing to help me because he doesn't need to be that vocal," Wilson said of Rodgers. "He is an amazing friend and, obviously, such an amazing quarterback. I am learning a lot of football."
Wilson's production during the last NFL season alone provides an overview of his poor showing. In 22 starts, the second pick of the 2021 NFL Draft only had 15 touchdowns and 18 interceptions. Aside from that, he only had a 55.2 completion percentage and a 70.9 quarterback rating, Fox Sports reported.
With those startling figures, it should not come as a surprise that the Jets decided to address their quarterback needs by signing Rodgers.
Jets general manager Joe Douglas made a surprise move back in April when the team acquired Rodgers from the Green Bay Packers.
Meanwhile, Rodgers said that rather than make his life "hell," working with Wilson this offseason has been a great experience.
"He hasn't made my life hell every day," the 39-year-old joked, before adding, "He's been a joy to work with and I give him so much credit because it's a tough situation what he went through."
The Jets failed to make the NFL playoffs in the last 12 seasons. The arrival of Rodgers has raised expectations, but the Super Bowl XLV champion cautioned that he is no savior.
However, Jets coach Robert Saleh said that the "really good communication" between Wilson and Rodgers was great for the team's future.
"I think there's a level of trust in the quarterback room right now between the coaches and the players amongst one another where communication isn't met with cynicism," Saleh explained. "It's met with acceptance and because of it, I think it's going to help him get better."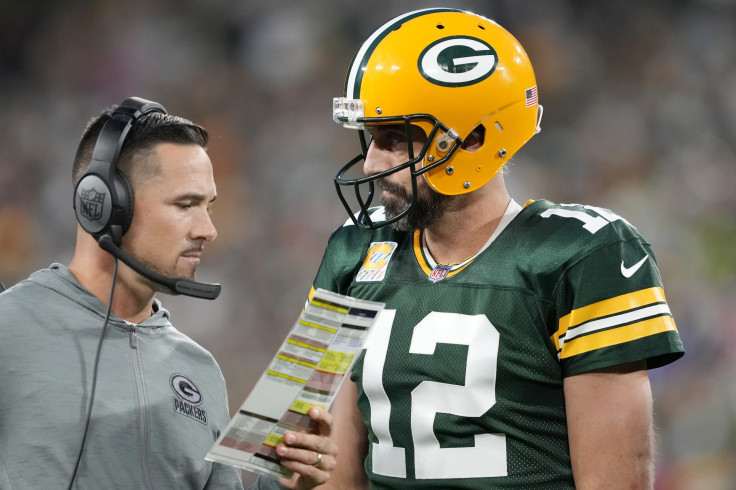 © Copyright IBTimes 2023. All rights reserved.