UFC Legend Confident About His Return: 'I Still Think I'm In My 20s'
KEY POINTS
Dan Hardy will face Diego Sanchez in a boxing match in July
Hardy is certain he is still capable heading into the fight
"The Outlaw" said he has long been rivals with Sanchez
A former UFC title contender will make his return to compete with another UFC legend.
Dan Hardy has not competed professionally since 2012. After nearly a decade of inactivity, "The Outlaw" has decided to come out of retirement to face fellow ex-UFC star Diego Sanchez.
The two UFC legends will take on each other in an exhibition boxing match in an eight, two-minute round exhibition boxing match on July in the U.K. Hardy will be 40 years old when the fight takes place, but he admitted that it feels like he's still in his "20s" heading into the match.
"This is it," Hardy told The Mac Life. "I mean, of course. You know, there are certain things that you need to have, your timing, but you can get that from sparring. I have been immersed in the fight game ever since. It wasn't like I stepped away and just disappeared. I mean, I have been obsessing about combat sports ever since my last fight and before."
"So it doesn't feel like 10 years, it's crazy," he continued. "I feel like I'm couple years down the line. I still think I'm in my 20s in my head as well."
During his time with the UFC, Hardy's best feat was a title fight against former longtime welterweight champion Georges St-Pierre. On the other hand, Sanchez is no stranger to big fights either, having won The Ultimate Fighter Season 1.
Simply put, Hardy and Sanchez are both accomplished fighters in MMA. However, the former reckoned that it's going to be anybody's fight when it comes to boxing.
"It's not about Diego, it's not about what he's capable of," the 39-year-old admitted. "We know what he's capable of from 'The Ultimate Fighter.' He's been doing this a long long time. But following his career, he's ebbed and flowed, he's gone through different phases, and some of those phases have been a little bit crazy, a little wild, a little bit unpredictable, maybe unnecessary at times, and I think he's brand suffered a little bit, and he's fighting style has suffered a little bit because of it."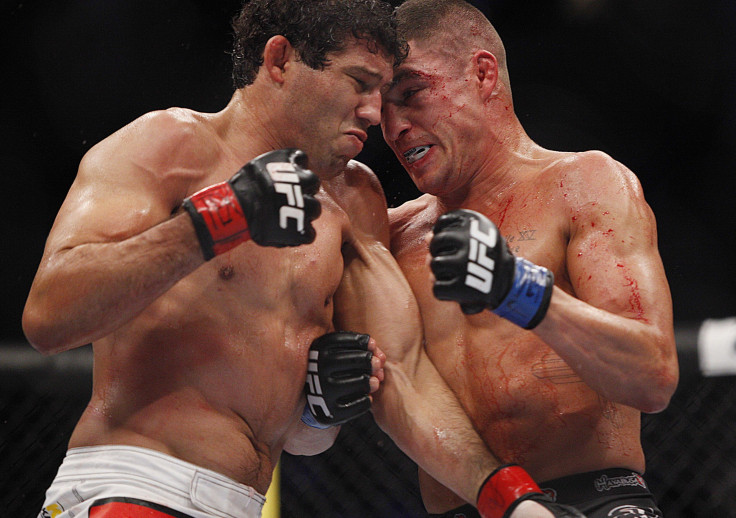 "When Diego's on point, it doesn't matter what skill set, he's a handful," he continued. "He's a talented fighter, he's a natural fighter and I'm interested to see what he's gonna do with this limited skill set."
In a video on his YouTube Channel, Hardy said that he and Sanchez have been rivals since 2006. Knowing "The Nightmare" will always have an incredible performance, "The Outlaw" admitted that their rivalry still thrills him.
© Copyright IBTimes 2023. All rights reserved.