UFC Star Responds To Zayn Malik's Comment About His Performance
KEY POINTS
Belal Muhammad beat Vicente Luque via unanimous decision in their rematch at UFC Vegas 51
Some fans felt the fight was boring, but Zayn Malik begged to disagree
Muhammad wants to face Colby Covington next
Zayn Malik was entertained with what he had just witnessed from a UFC star.
The rematch between UFC welterweight contenders Vicente Luque and Belal Muhammad at UFC Vegas 51 did not end with a stunning finish.
Nevertheless, "Remember The Name" still managed to avenge his knockout loss to "The Silent Assasin" back in 2016 and secured a unanimous decision victory.
Indeed, the first match was a tough act to follow and some fans thought Luque and Muhammad failed to deliver, reckoning the bout as less entertaining.
However, this was not the case for the former One Direction member.
Taking his thoughts on the bout on Twitter, Malik took a swipe at UFC fans saying the fight was "boring."
By contrast, the ex-boy band star even raved about both fighters' performances, especially Muhammad's.
"People talking s--- about this being boring--Luque is a f----- beast- you go hold him off like this," Malik tweeted. "Get a takedown every round [and] then come back and talk Muhammad smashing it."
Muhammad soon acknowledged Malik's comment and said, "Thanks, brother."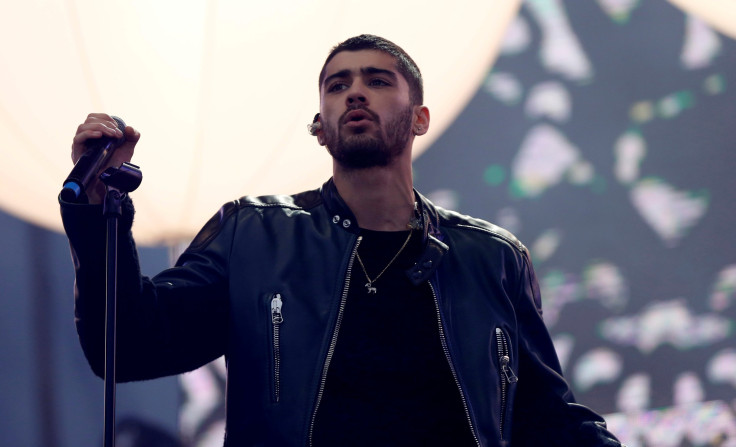 Despite not being able to pull off a highlight-worthy finish on Luque, Muhammad is certain that he showcased his all-around game during the fight.
"This was my hump I had to get over," Muhammad said post-fight. "He knocked me out. Now, what do you got to say? I won. I knew it was going to be one of my hardest challenges."
"I knew Luque was the best of both worlds [with striking and grappling] and he knocked me out so he had that over me. It showed that I can do it all. I can wrestle with the best. I can strike with the best. I can grapple with the best."
As things stand, Muhammad has now won his last three fights and is now on course to break into the UFC welterweight division's top five.
The 33-year-old may have earned the right to call out the reigning champion Kamaru Usman.
However, Muhammad claims that the UFC would not give it to him and he figured he'd just set his sights on the No. 1 contender, Colby Covington.
"I'm going to stop calling for the champ cause nobody wants to give me that shot," he pointed out. "So let me get the big mouth Karen. Colby Covington's out here calling out [155 pounders]. Come fight a real '70-pounder, you coward."
"I'm a real '70 pounder," he continued. "I'm winning fights. I'm not [Jorge] Masvidal off two losses. I'm not [Tyron] Woodley off five losses. I'm 'Bully B' off seven wins. Come fight a real challenge, coward."
© Copyright IBTimes 2023. All rights reserved.