Exclusive: New link emerges between Olympus and veteran banker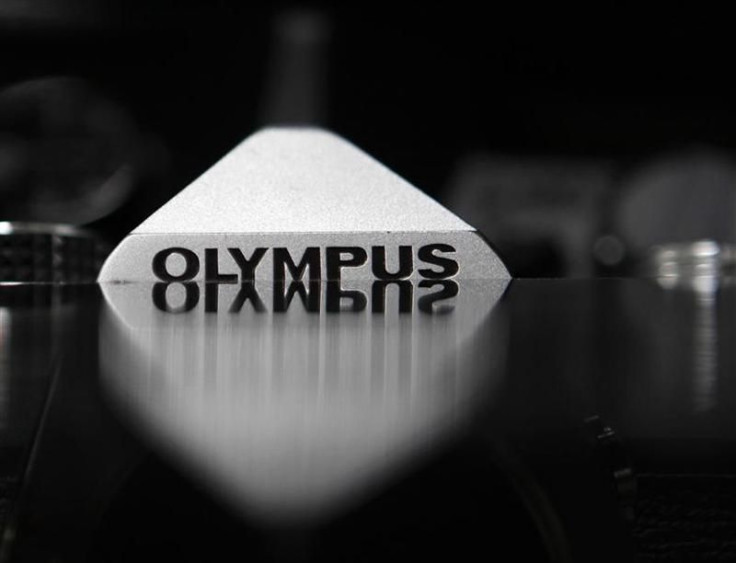 (REUTERS) TOKYO/HONG KONG - Documents unearthed by Reuters show a new link between Japan's Olympus Corp and a veteran banker at the center of an accounting scandal engulfing the firm, as attention focuses on the role he played in the company's deal-making.
The Japanese banker, Akio Nakagawa, is already known to have worked for an obscure, boutique U.S. financial firm that won a massive $687 million advisory fee from Olympus <7733.T> relating to its purchase of British medical equipment firm Gyrus in 2008.
The fee, roughly a third of the $2 billion takeover and the world's biggest advisory payment, is being investigated by Japanese police and other authorities trying to get to the bottom of the accounting scam.
But an examination of company filings and interviews with Nakagawa's former colleagues by Reuters in Tokyo, Hong Kong and the United States reveal that the banker also had ties with another controversial Olympus takeover target, ITX Corp.
ITX, a mobile-phone retailer and former technology incubator, was bought for about 60 billion yen ($772 million) in multiple transactions from 2000 to 2011. It is controversial because it departed from Olympus's core business of cameras and medical equipment -- and the fact that its value was heavily written down in 2009.
Olympus has already admitted to using the eye-popping Gyrus fee to mask some investment losses it hid from investors for two decades. The ITX deal is also now being probed, according to Olympus's former chief executive Michael Woodford, who met investigators in Japan last week. Woodford, a Briton, was sacked in October after questioning several strange deals at Olympus.
"Right now the world is increasingly suspicious of Nakagawa and others involved in a series of transactions," said Taiji Okusu, secretary general of the Japan Corporate Governance Forum. "But that doesn't mean that we can say with certainty that any involvement by Nakagawa in ITX was against the law."
BANKER TRACED TO HONG KONG
Reuters traced Nakagawa, whose whereabouts had been unknown, to a luxury apartment in Hong Kong on Sunday. He exploded in anger when approached outside the building by a Reuters reporter seeking comment on his role in the Olympus saga.
The ex-PaineWebber banker, who sources say has had an association with Olympus stretching back to the 1980s, refused to comment and asked a concierge in the building's marbled foyer to evict the reporter.
Company filings show Nakagawa had ties with a Hong Kong broker, Sky Ward Asia Limited, that emerged as a fellow shareholder in ITX alongside Olympus, though there is no evidence that he or Sky Ward was involved in any wrongdoing.
Sky Ward first appeared in ITX's financial statements in 2006 when it was the sixth-largest shareholder with a 0.39 percent stake. It showed up again in 2008 with a holding of 0.22 percent.
The holdings stood out in part because of who Sky Ward named as its local proxy: Axes (Japan) Securities Co, the Japanese arm of a collection of companies headed by Nakagawa and others that figure increasingly in Olympus's deal-making.
The Axes group was also the recipient of the Gyrus fee.
ITX declined to comment. According to its website, Axes Japan has halted operations.
During the same period Sky Ward cropped up as an ITX shareholder, Nakagawa was a director at Genesis Partners (Asia) Limited in Hong Kong, an investment firm incorporated in 2000 with the objective of dealing in securities of "every kind and description," according to company filings. It was liquidated in 2010.
While at Genesis, Nakagawa regularly placed orders for Japanese stocks through Sky Ward and forged a close relationship with Sky Ward director Shigenori Komuro, said a person with direct knowledge of their business and personal ties.
That relationship was cemented in another Nakagawa firm, PromoTech Investment Limited, which set up shop in the same Hong Kong tower as Sky Ward. Komuro is listed as a shareholder in PromoTech with a 30 percent stake, a company filing shows.
"We are a registered corporation. I cannot say anything about our relationship with my clients or shareholders. Why should I tell you? I cannot tell you anything," Komuro told Reuters by phone on Friday.
The filing further revealed a link to another old colleague of Nakagawa. Takuya Ichimura, a former president and shareholder of Axes Japan, is one-fifth owner of PromoTech. Ichimura could not be reached at a Tokyo address disclosed in the filing.
"Nakagawa is connected to everything," said a former colleague of Nakagawa who has provided information to a third-party panel set up by Olympus to investigate the scandal. "Ichimura went to Hong Kong to help him out."
TOBASHI: MAKING LOSSES "FLY AWAY"
Sources have told Reuters that Nakagawa's long-standing ties with Olympus included his time at PaineWebber in the 1990s when he helped Olympus temporarily shuffle securities losses off its books in a practice known as "tobashi."
"Tobashi," which means "to make fly away," was common at the time and exploited a legal loophole that did not close entirely for almost a decade, though it was always inconsistent with accounting principles of presenting "true and fair" books.
Nakagawa struck out on his own in the late 1990s, establishing the Axes group along with another veteran Japanese banker and co-worker at PaineWebber, Hajime Sagawa, who served as president of Axes America, the group's U.S. arm.
Sagawa was also linked to Genesis Partners via its owner, Caribbean Proprietors Ltd. Property records list Sagawa and Nakagawa as directors of the Cayman-based Caribbean Proprietors in a 2003 purchase of a condominium.
By 2006, Olympus had struck a contract with the duo to advise it on deals. It would eventually pay Axes America and Cayman-based affiliate AXAM Investments $687 million for its work on the acquisition of Gyrus -- the world's largest M&A advisory fee, according to Thomson Reuters data.
AXAM has since been struck off the company registry and it is still unclear where the money went.
In Japan's biggest corporate scandal in recent memory, Olympus has admitted it used part of the Gyrus fee and funds for the acquisition of another three loss-making Japanese companies to mask losses dating back to the 1990s. These three firms were separate from Olympus's investments in ITX.
Japanese police, prosecutors and the securities regulator are conducting a joint investigation, including exploring whether other deals were involved in the cover-up and whether crime syndicates played a role.
A third party panel appointed by Olympus to look into the accounting scam said last week it had not found any involvement of criminal groups in past deals.
Much of the focus is now on ITX. It was the company's second largest buyout after Gyrus, Thomson Reuters data shows, and one of its biggest flops.
The ITX purchase had puzzled investors from the start given the risky nature of ITX's underlying venture-capital investments and because of a lack of synergy with its core business. Olympus still carries about 23 billion yen worth of ITX-related goodwill on its books.
($1 = 77.6800 Japanese yen)
(Additional reporting by Yoko Kubota, Taiga Uranaka, Chikafumi Hodo in Tokyo and Kevin Gray in Miami; Editing by Mark Bendeich and Dean Yates)
© Copyright Thomson Reuters 2023. All rights reserved.