Expanded Pet Treat Recall 2019: How To Get A Refund?
Following its Aug. 16 recall for pig ear pet treats because of potential Salmonella contamination, Dog Goods has expanded its recall to now include Berkley & Jenson branded pig ears because they may also be infected with Salmonella.
The recall affects all 30-packs of Berkley & Jenson pig ears sold at BJ's Wholesale Club stores. Dog Goods purchased the pig ears from a single supplier in Brazil from September 2018 to August 2019.
Dog Goods expanded its recall after the Rhode Island Department of Health found Salmonella in its Berkley & Jenson branded pig ear pet treats during testing of the product.
The initial recalled included Chef Toby Pig Ears sold in non-irradiated bulk and packages. These pig ears were also purchased from a single supplier in Brazil from September 2018 to August 2019 and distributed nationwide to retail stores.
The lot codes affected in the initial recall include: 428590, 278989, 087148, 224208, 1168723, 428590, 222999, 074599, 1124053, 226884, 578867, 224897, 1234750, 444525, 1106709, 215812, 230273, 224970, 585246, 327901, 052248, 210393, 217664, 331199, 225399, 867680, 050273, 881224, 424223, 225979, 431724, 226340, 880207, 334498 .
Consumers that have purchased the recalled pig ear pet treats should return them to the place of purchase for a full refund. Questions about the recall can be directed to Dog Goods at 786-401-6533, Monday through Friday from 9 a.m. to 5 p.m. ET.
Salmonella illness can include symptoms such as nausea, vomiting, diarrhea or bloody diarrhea, abdominal cramping, and fever. Salmonella, in some instances, can cause more serious illnesses such as arterial infections, endocarditis, arthritis, muscle pain, eye irritation, and urinary tract symptoms. Individuals that display these symptoms should contact their healthcare provider.
Salmonella illness in pets may produce symptoms such as lethargy, diarrhea or bloody diarrhea, fever, vomiting, decreased appetite, fever, and abdominal pain. Some pets can be carriers of Salmonella and infect other animals and humans. Pets that display these symptoms should be seen by a veterinarian.
An investigation by the U.S. Food and Drug Administration (FDA) and the Centers for Disease Control and Prevention (CDC) as well as state partners is being conducted to determine if there is a link between pig ear pet treats and human Salmonella illness. Dog Goods is also conducting its own investigation into the Salmonella contamination of its pig ear pet treats.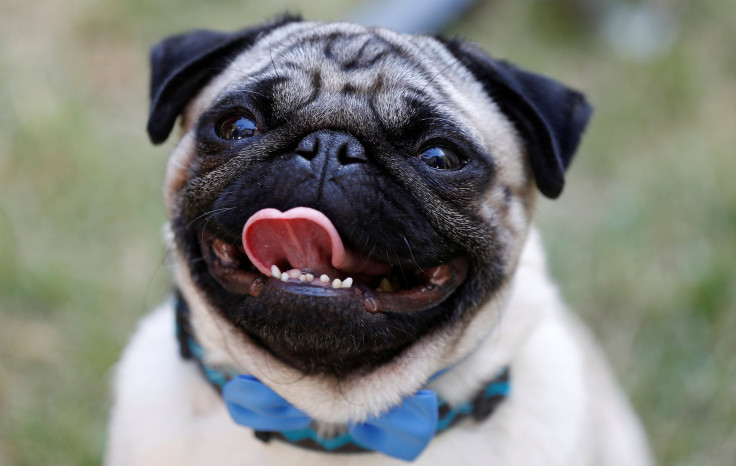 © Copyright IBTimes 2022. All rights reserved.
FOLLOW MORE IBT NEWS ON THE BELOW CHANNELS