Expanding oil exports top priority: Canadian minister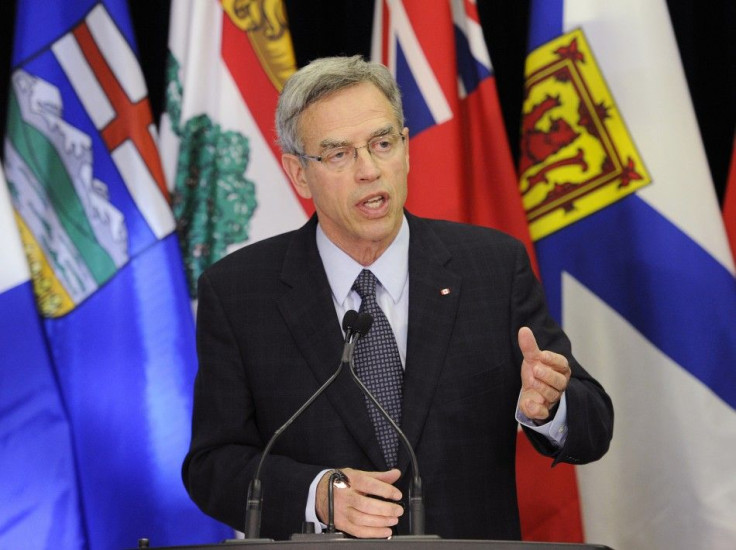 Canada believes the United States will ultimately approve TransCanada's proposed Keystone XL pipeline, which Washington put on hold last month for more than a year, Natural Resources Minister Joe Oliver said on Friday.
Oliver said the project - which would carry crude from Alberta's oil sands to the Gulf of Mexico coast - still makes enormous economic sense for the United States.
I think it will go through, but obviously later than we had hoped, he told a Reuters editorial board in Toronto.
A recent decision by the state of Nebraska to back changes to the pipeline's route was a significant development, he added.
Oliver's comments were among the most bullish made by Canada's Conservative government since Washington announced a decision on whether to approve the $7 billion pipeline would be delayed at least until early 2013, after the 2012 U.S. presidential election.
This delay is not a happy event for us but we're going to continue to talk about the advantages of the pipeline, Oliver said.
Washington's move followed protests by environmental campaigners and Hollywood celebrities, who say exploitation of the oil sands is causing a huge spike in the emission of greenhouse gases blamed for global warming.
Oliver said the delay meant it was important for Canada to diversify its oil exports, in particular by developing pipelines to the Pacific Coast, which would allow major shipments to Asia for the first time.
The idea is already sparking friction with aboriginal groups and environmental activists, who say such pipeline would present oil-spill risks in environmentally sensitive areas.
Aboriginal groups in the Pacific province of British Columbia said on Thursday they had formed a united front to oppose all exports of crude oil from the Alberta tar sands through their territories.
Such a ban would create a roadblock for Enbridge Inc's planned C$5.5 billion ($5.4 billion) Northern Gateway oil pipeline, which would transport tar sands crude to the British Columbia coast.
Oliver would not speculate on what the legal implications for the government might be if native communities maintain their opposition to the Northern Gateway or subsequent proposals.
It has to be built in a way that takes into account the environmental impact and the needs and the wishes of the aboriginal community, he said. I think that can be done. I'm not saying it will be easy.
Oliver said that developing West Coast oil routes was an enormous opportunity for aboriginal groups, offering badly needed economic development, education and jobs.
© Copyright Thomson Reuters 2023. All rights reserved.