Experts Discuss New York's 21st Century Challenges in 'Zoning the City'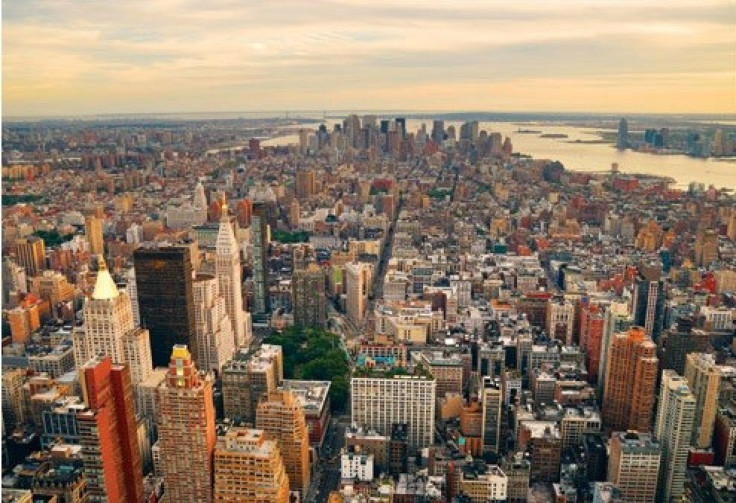 Experts detailed New York's economic, social and environmental challenges on Tuesday in Zoning the City, an urban planning conference held in midtown.
New York City Planning, Harvard's Graduate School of Design and Baruch's Real Estate Insitute sponsored the conference, which recognized the 50th anniversary of New York's first zoning resolution in 1961. But much of the talk focused on the future.
Paul Goldberger, architecture critic of the New Yorker, said the city faces challenges of preservation, maintaining public spaces, building inclusionary housing and investing in infrastructure.
He credited the city in some areas, particularly in building public spaces like the High Line in Chelsea and Brooklyn Bridge Park. The relatively diverse streetscape - even along expensive streets like Madison Avenue - was also admirable, he said.
We have done better than most cities, said Goldberger, but noted that in areas such as affordable housing, some of the best models are decades old. New York's aging infrastructure - its water system, for instance - is also a cause for concern, and it is the responsibility of the current generation to invest for the future, he said.
But ultimately, Goldberger said, there was a limitation to city planning, with some factors that were uncontrollable by those that shaped urban policy.
The physical form has to be managed and guided, but it cannot be fully controlled by planners - nor should it be, said Goldberger.
Daniel Doctoroff, president and CEO of Bloomberg LP, and the former depuy mayor for economic development under Mayor Bloomberg, praised PlaNYC 2030, the city's long-term plan to address climate change and sustainability, and called for the next mayor to continue the policies.
He also said that New York remained the global financial capital, despite recent challenges from London and emerging cities like Dubai and Shanghai. Doctoroff pointed to the number of subscribers for Bloomberg LP's terminals, which track financial data, as proof of New York's dominance. Going back a decade, the number of New York subscribers to the service was greater than any city, and it continued to grow at a faster rate than other cities.
I think New York is not only still the financial capital, but will remain the financial capital for decades to come, said Doctoroff.
One of the recent changes in New York's economy has been the vanishing of manufacturing in the city, with neighborhoods such as the garment district and meatpacking district shifting away from their namesake industries. Although some lament the disappearence of manufacturing jobs - traditionally seen as a backbone for the middle class - Doctoroff said that such change should be accepted.
You just have to be realistic about what you can and can't do in New York City, he said. You can't hold on to romantic notions that fundamentally deny economic realities.
Now, the city has shifted toward promoting the television and film industry - which also support professions like carpentry - as well as the tech industry. We've replaced every one of those lost manufacturing jobs in the last 40 years, said Doctoroff.
In an afternoon panel, Vishaan Chakrabarti, a professor at Columbia University's Graduate School of Architecture, Planning, and Preservation, said that New York was still building more sprawl then we are tall. He called for more dense development along outlying areas that are well-served by mass transit, also suggesting a cap and trade system where landowners can more easily transfer air rights to promote development. Chakrabarti also called for performative parks, with additional uses such as wind power.
Before he joined Columbia, Chakrabarti was an executive at the big New York landlord Related Companies. He oversaw Related's development of Moynihan Station, a long-term effort to relocate part of Pennsylvania Station to the nearby post office designed by McKim Mead & White, the architects of the original Penn Station, which was demolished in 1963. The new Moynihan Station was to feature an amibitious glass addition by Skidmore Owings & Merrill, but plans have been redrawn, delayed and the future remains uncertain.
I would argue this is the single biggest collective failure as a city, said Chakrabarti.
Zoning the City will conclude Tuesday evening with a panel featuring the architect Robert A.M. Stern, CBRE's New York Tri-State CEO Mary Ann Tighe and architect Thomas Mayne. The International Business Times will provide continuing coverage.
© Copyright IBTimes 2023. All rights reserved.