Experts Try To Decode Bizarre Video Of Sheep Walking In Circles For 12 Days [Watch]
KEY POINTS
The phenomenon took place on a farm in northern China's inner Mongolia
Out of the 34 sheep pens present at the farm, only number 13 pen sheep were seen exhibiting this behavior
The behavior might be due to captivity in a restricted space, says an expert
A strange video showing sheep moving in almost perfect circles for days went viral last week and has left scientists and the public scratching their heads. Some experts are trying to decode the weird phenomenon.
The video posted on Twitter by China's state-affiliated media, People's Daily, shows flocks of sheep moving in circles for reportedly 12 days. What's more, out of the 34 sheep pens present at the farm, only number 13 pen sheep were seen exhibiting this behavior. The phenomenon took place on a farm in northern China's inner Mongolia.
Many on the internet suggested that the reason behind this bizarre event was a disease caused by Listeria monocytogenes bacteria, commonly called "circling disease." Animals infected with this pathogen move in a circular pattern, and one side of the brain is affected, as per ScienceAlert.
However, according to Andrew Fisher, a professor of cattle and sheep production medicine at the University of Melbourne, this is not what is happening in the video.
"They'd show a variety of circling and other neurological conditions, and they'd get quite sick — some would die," Fisher was quoted as saying by ABCNews. "The way it usually manifests are not in half the flock — it's sort of between 1 and 10 percent might be affected."
The owner of the farm claimed that initially, only a few sheep were involved, but the whole flock joined the circling group soon, reported UKMetro.
Fisher instead suggested that the behavior might be due to captivity in a restricted space. He said that zoo animals kept confined in enclosures could show "stereotypical pacing."
"In that scenario, they have a very defined or consistent, unvarying pathway," Fisher said, adding that there is more to see here than meets the eye.
"One suspects there's more going on behind the video that we don't see," the professor said.
Emma Doyle, a livestock expert and lecturer at the University of New England's School of Environmental and Rural Science, feels the same.
"As soon as I looked at it, I thought, 'I've never seen sheep act like that,'" Dr. Doyle said, according to ABC. "It seems a bit dodgy. It looks sort of set up where they've put something in the middle to stop them going in."
The other mystery is how the sheep sustained themselves without taking breaks for food and water and to relieve themselves, since many media outlets reported the sheep went on "non-stop" for 12 days.
"They're not going to go 12 days without water and food," Dr. Doyle said.
Whatever the reason, the mystery of the circling sheep remains unsolved for now.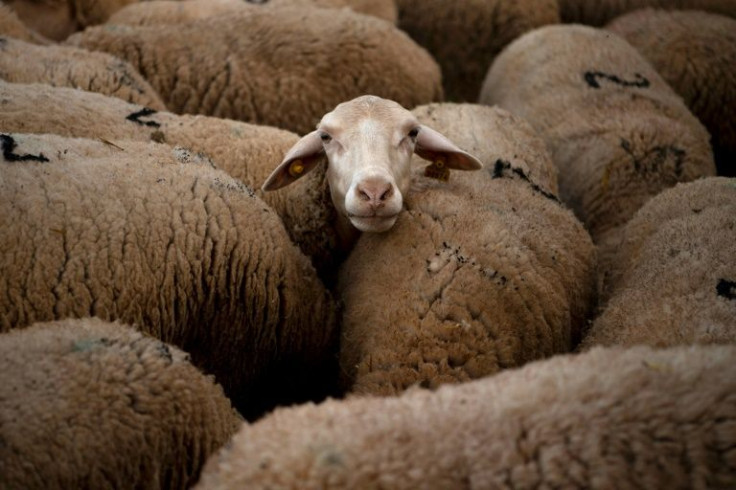 © Copyright IBTimes 2023. All rights reserved.