Extremely High Levels Of Radiation Discovered In Tokyo Park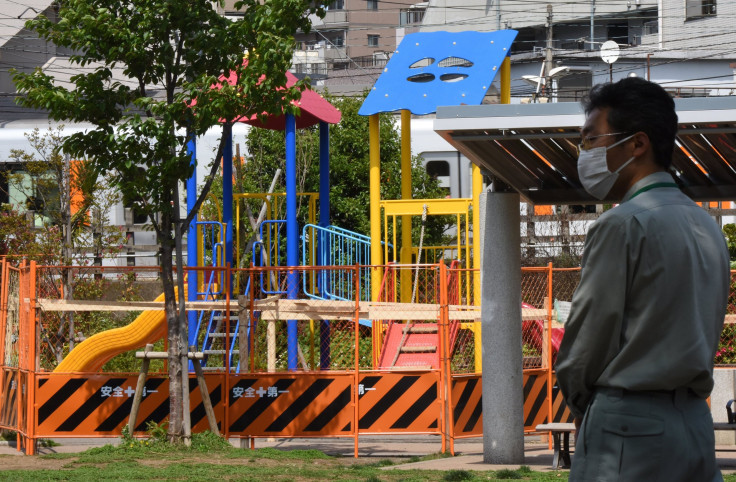 A public park and playground in Tokyo has been closed temporarily, after authorities discovered levels of radiation 2,000 times higher than the national contamination limit, according to local media reports. The danger was discovered Thursday, after a resident tipped off authorities in Tokyo's Toshima ward.
Tests revealed the presence of up to 480 microsieverts of radiation per hour, meaning that a person spending two hours in the area would be exposed to almost the entire amount of radiation that Japan says is safe to absorb in a year, Kyodo News reported. According to the Toshima ward, any area with radiation levels above 0.23 microsieverts per hour must undergo decontamination in line with an environment ministry hourly limit. The ministry's annual limit is 1 millisievert, or 1,000 microsieverts, the Wall Street Journal reported.
"Because the area in which we detect radioactivity is very limited, and readings in surrounding parts are normal, we suspect radioactive materials of some kind are buried there," local mayor Yukio Takano said in a statement.
The park was built in 2013, two years after the Fukushima nuclear disaster, on what was a parking lot for Tokyo's sanitation department, a local official told Agence France-Presse. The discovery comes one day after a drone carrying a small bottle containing the radioactive substance caesium landed on the roof of Prime Minister Shinzo Abe's office, the BBC reported.
The incident is not thought to be related to the 2011 Fukushima nuclear disaster, which heightened fears about radiation in the country. Many Japanese citizens -- distrustful of government assurances -- continue to scan their neighborhoods for radiation, and plans to restart nuclear reactors shuttered after the disaster have been met with vocal opposition.
© Copyright IBTimes 2023. All rights reserved.
FOLLOW MORE IBT NEWS ON THE BELOW CHANNELS