Exxon Mobil Acknowledges Climate Change Risk To Business For First Time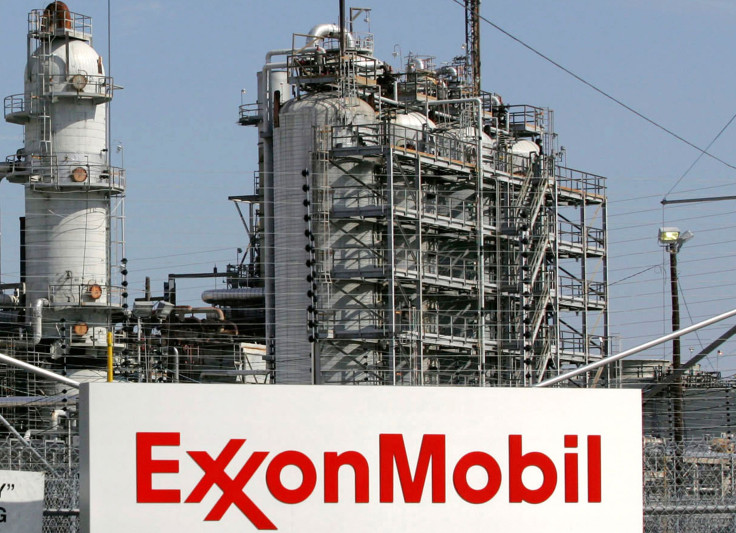 In a departure from recent antagonism to climate change science and its effects on its business, Exxon Mobil (NYSE:XOM) released a report late Monday publicly acknowledging the phenomenon for the first time.
"ExxonMobil takes the risk of climate change seriously, and continues to take meaningful steps to help address the risk and to ensure our facilities, operations and investments are managed with this risk in mind," the company said in the report.
"Many governments are also taking these risks seriously, and are considering steps they can take to address them. These steps may vary in timing and approach, but regardless, it is our belief they will be most effective if they are informed by global energy demand and supply realities, and balance the economic aspirations of consumers," the report concluded.
The report was short on details about how new laws and policies might hit Exxon's reserves, and therefore its profits, but it hedged its position by concluding that there's little reason for shareholder concern because governments are unlikely to enforce low carbon standards and limit production, due to rising energy demand worldwide.
"We are confident that none of our hydrocarbon reserves are now or will become 'stranded,'" Exxon said in the report. "We believe producing these assets is essential to meeting growing energy demand worldwide, and in preventing consumers — especially those in the least developed and most vulnerable economies — from themselves becoming stranded in the global pursuit of higher living standards and greater economic opportunity."
Exxon predicts that a growing global population, rising living standards and increasing energy access will result in lower greenhouse gas emissions, a view shared by the International Energy Agency in its 2014 World Energy Outlook report. Exxon also predicts renewable energy sources will grow faster than other sources, but that energy demand will require a diverse mix of sources, including oil, for many more decades.
Activist shareholder groups Ceres, As You Sow and Arjuna Capital have pressured Exxon since October to address concerns that international climate policy could force the company to abandon much of its carbon assets.
Natasha Lamb, director of equity research and shareholder engagement at Arjuna Capital, said Exxon's decision to publish the report is "an about-face from Exxon being known as the climate change denier." But the report is only the first step in what may be a heated dialogue with investors.
"The report is an acknowledgement that they're not fully preparing for risks or choosing to prepare for alternate outcomes," Lamb said. "Basically, reporting on climate-related risks is one thing, but ignoring the greatest risk to business is another thing entirely."
Danielle Fugere, president of As You Sow, is glad Exxon published a carbon asset risk report, a step she says no other major fossil fuel company in the world had yet taken. But she also thinks the company is not looking hard enough at the potential for stranded assets, wells that will become unprofitable if production is capped.
"They're stuck in the old way of doing business and not looking to the future," Fugere said. "They're saying global governments will not act appropriately to climate change … but I think as climate impacts increase, governments are going to respond."
Recent international climate reports including a report issued Monday by the United Nations' climate panel, have urgently warned governments to limit global warming to 2 degrees Celsius, under the 4 degrees Celsius predicted to occur without mediation. That would require that two-thirds of current fossil fuel reserves remain in the ground through 2050, according to the activist shareholders.
© Copyright IBTimes 2023. All rights reserved.
FOLLOW MORE IBT NEWS ON THE BELOW CHANNELS