F1 News: Lewis Hamilton Not Retiring, Keen To Inspire Young Kids
KEY POINTS
Lewis Hamilton is yet to sign a contract for the 2021 season
Mercedes is prepared if ever Hamilton decides to quit F1 and retire for good
Hamilton's father says his son is unlikely to call it a day
Lewis Hamilton's father Anthony seems to have put to bed any fears of the seven-time Formula 1 world champion retiring from the sport despite his ongoing contract talks with Mercedes.
The British racing sensation is currently a free agent after his contract with the Silver Arrows team expired in December. Hamilton has been in negotiations with the iconic automobile company, but the two are yet to reach an agreement.
Multiple reports have indicated that the Daimler board of directors is not ready to meet Hamilton's various demands, which include a hike in salary, a long-term contract and other perks.
Team principal Toto Wolff, who has been tasked with finalizing the Briton's new deal, has made it clear that there is no concern with regards to Hamilton's future but revealed that they are ready for the possibility of the F1 star calling it a career.
However, Hamilton's father has confirmed that the newly-knighted F1 champion has no plans to walk away at the moment.
"As far as I'm aware, he carries on racing," the elder Hamilton said, as quoted by the Express. "He loves racing; he loves what he does. He has a voice now in the sport, which is also fantastic, but as far as I'm aware he's carrying on racing."
"It's a definite, as far as I know, the last time I spoke to him yesterday, he's definitely carrying on racing," he added.
Anthony believes that Hamilton has nothing more to prove as a motorsport competitor and went on to reveal that his son's objective is to become a beacon of hope and inspiration.
"It's nothing to do with targets," he stated "He's not racing for trophies; he races because he loves what he does, and also he loves to inspire others. At the moment of his achievements, we hope, are inspiring young kids who have dreams they want to achieve."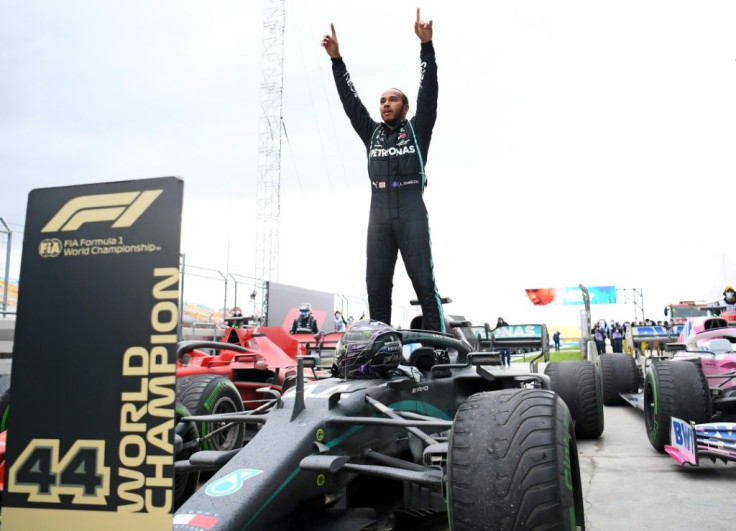 © Copyright IBTimes 2023. All rights reserved.