FAA Appears Poised To Open US Skies To Commercial Drone Use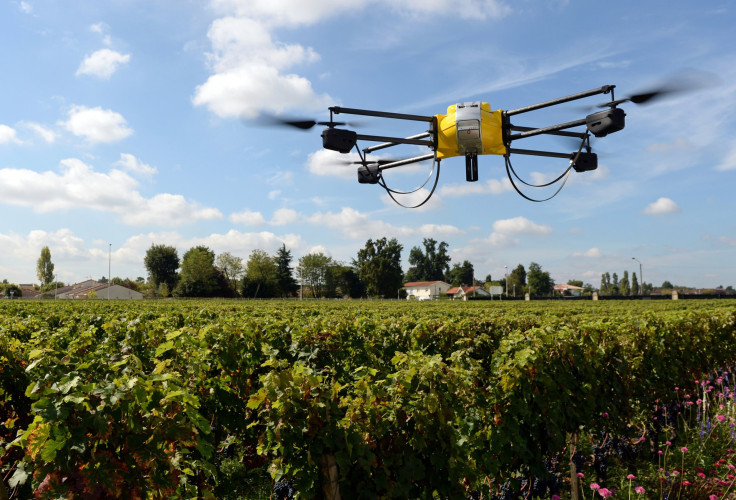 A leaked FAA document suggests that a new set of proposed regulations governing the commercial use of drones in the U.S. will focus on placing a "minimal burden" on businesses who wish to use the technology.
Forbes reported Saturday that an economic analysis accidentally published on the FAAs website, emphasized the economic and social benefits of drones, saying that their use could save lives.
The document says that "the FAA has decided to proceed with ... allowing low-risk small [Unmanned Aircraft System] operations to be incorporated into the [National Air Space] ... This proposed rule would allow small UAS that weigh less than 55 pounds, to be operated non- recreationally in the NAS."
The FAA document says that it will not require drone pilots to obtain a commercial pilot certificate, saying that such a requirement would be "unduly burdensome." Instead, the agency proposes that pilots would require an "unmanned aircraft operator certificate" that is issued after candidates pass an "aeronautical knowledge test". The document stipulates that the certificate would cost under $300 to obtain, PetaPixel reported.
In addition to obtaining a certificate, the document suggests that operators would be required to keep their aircraft below 500 feet, fly only during daytime hours and within sight of the operator, while also requiring operators to pass written exams.
The tasks the document envisions drones being employed for include aerial photography, land surveying, crop monitoring and inspecting cell towers.
If the new regime succeeded in preventing a single fatality, for example by replacing tower climbers with drones, the $9.2 million saved -- the amount the government says is the economic value of a single life -- would exceed the entire cost of the regulations to society, according to the Associated Press.
Ninety-five climbers working on cell and other towers died between 2004 and 2012, Forbes added.
In addition to safety, the document also outlined the economic benefits of drones. If sending drones above farm fields to inspect crops provides a $5 cost savings per acre, that alone would create billions in value, the agency said, according to Bloomberg.
U.S. Transportation Secretary Anthony Foxx and FAA Administrator Michael Huerta are expected to formally announced the new rules at a news conference later today. A period for the public to be allowed to comment on the proposal will have to elapse before they can be finally approved.
© Copyright IBTimes 2023. All rights reserved.