FAA Restricts U.S. Operators From Flying Over Syria, Says Anti-Aircraft Weapons To Blame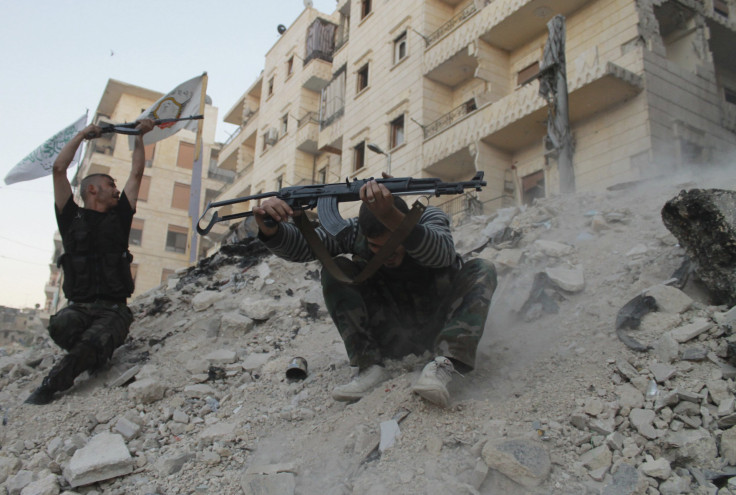 The Federal Aviation Administration, or FAA, banned flights by U.S. carriers over Syria Monday. The agency had previously required the airlines to contact it before deciding to fly over the country.
"We believe it prudent to prohibit U.S. operators from flying into, out of and over Syria," the statement said. "The ongoing armed conflict and volatile security environment in Syria poses a serious potential threat to civil aviation."
The FAA said it banned flights over the country because armed groups have access to a "variety of anti-aircraft weapons."
But some opposition groups in in Syria reportedly have had anti-aircraft missiles for months, including Chinese-made FN-6 missiles and MANPADS. Chris Chivers of the New York Times reported the weapons were first sighted in Syria in 2013.
The United States began arming groups it says fall under the umbrella of the "moderate opposition" in Syria. The CIA-led program began last summer but the White House has since announced it would increase its supply to the rebels and include heavier weaponry. The U.S. has said it would not send anti-aircraft devices into Syria because they could fall into the wrong hands, such as extremist organizations like the Islamic State of Iraq and Syria or ISIS, which now goes by the Islamic State.
© Copyright IBTimes 2023. All rights reserved.
FOLLOW MORE IBT NEWS ON THE BELOW CHANNELS