Facebook Is 10 Years Old Today: Here's How It Became A $150+ Billion Internet Giant [INFOGRAPHIC]
With more than 1.23 billion users worldwide, Facebook (NASDAQ:FB) isn't just a social network, it's THE social network.
Mark Zuckerberg started TheFacebook.com, as it was called then, out of his dorm room when he was a 20-year-old undergrad at Harvard. A little more than a year after its launch, Yahoo (NASDAQ:YHOO) offered him $1 billion for the social network. Zuckerberg turned Yahoo down. One year later, Microsoft's (NASDAQ:MSFT) Steve Ballmer offered him $15 billion for the company. He turned that offer down too.
Today, Zuckerberg is valued at $19 billion, and Facebook is worth more than $150 billion.
We took stock of the last 10 years and put together this timeline of the moments that made Facebook the Internet giant it is today. Check it out: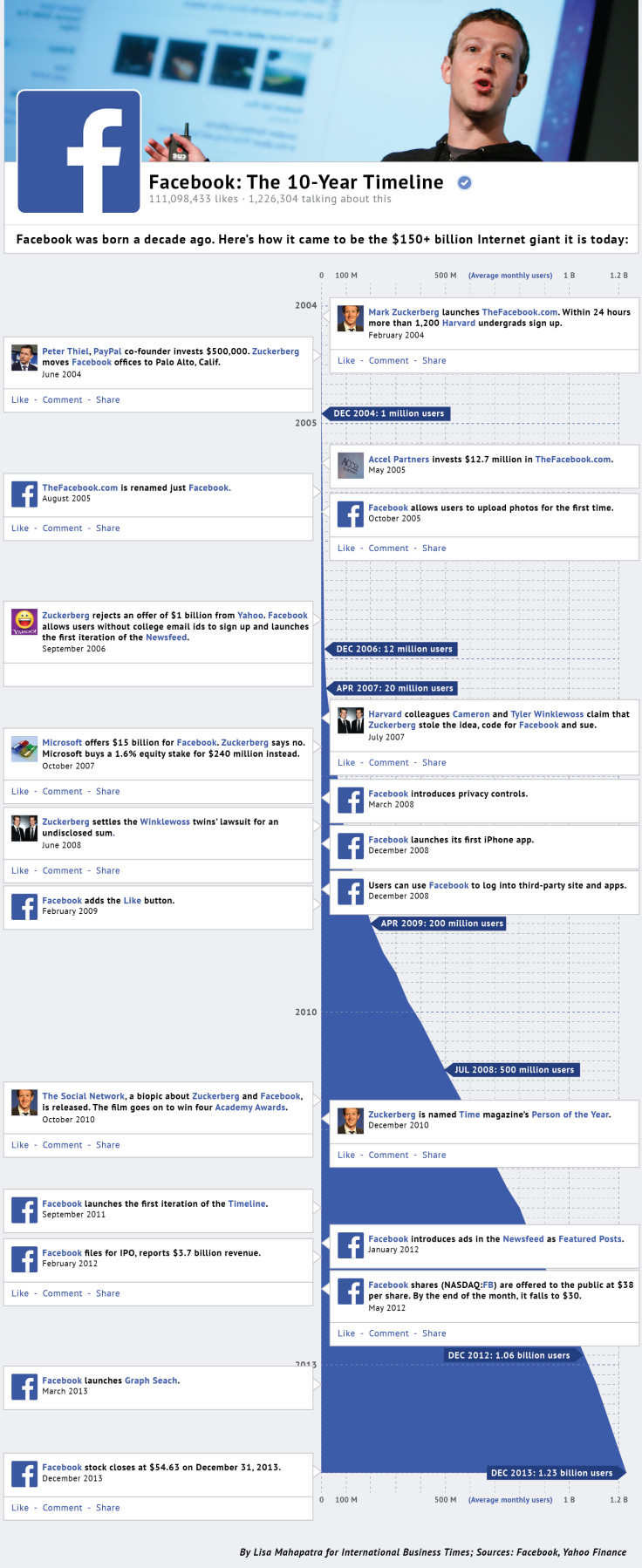 FOLLOW MORE IBT NEWS ON THE BELOW CHANNELS