Facebook Ad Exchange Boasts Massive Return On Investment; Is The Social Network Finally Ready To Take On Google?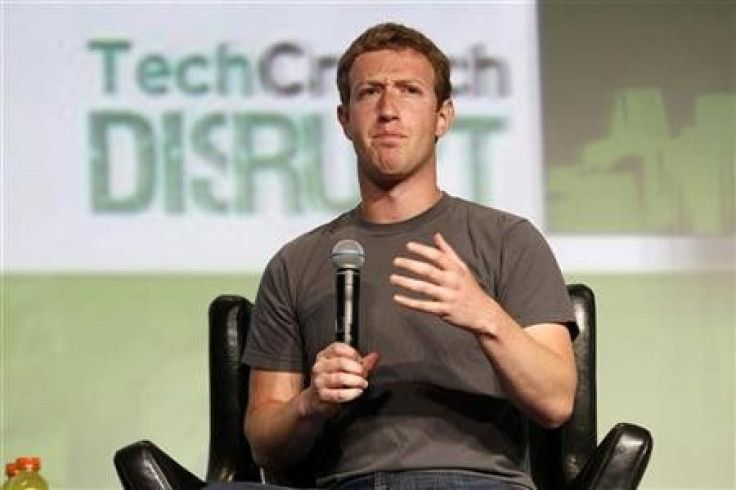 Facebook (Nasdaq: FB) experienced a brief respite this week following several months of dismal business prospects and plummeting share prices. Launching an initial beta mode of its new advertising system known as Facebook Exchange (FBX), advertising partners revealed good news that might finally reverse the San Francisco-based social media giant's post-IPO fortunes: Facebook is now better at gathering advertising clicks from web users than its fellow internet behemoth and chief rival in comprehensive online platforms, Google Inc. (Nasdaq: GOOG).
So far, it seems to be working. A number of the social media site's partners in the advertising venture have come forward to praise Facebook's improved results. TellApart, an online marketing firm, said in a press release on Thursday that "every one of our clients on the exchange has seen a 10-20x return on investment" from the new ads, concluding that "FBX is a new opportunity that all marketers should seriously consider."
Triggit, an ad retargeting company, called FBX "one of the biggest bargains of the next five years" in a statement on its blog. The company noted that its click-through conversion rate for online ads doubled during the beta period and the conversion rate for users jumped 18-30 percent compared to a control group they'd set up for the study.
AdRoll, another retargeting company, noted in a Thursday press statement that it saw its return on assets quadrupled through the new platform, nothing a 2.2X faster post-click conversion rate. Cost per click-through order, meanwhile, were 6.5X lower than those on traditional online ad exchanges.
What do all of these advertising companies see in Facebook's new platform that a larger and more comprehensive internet service like Google can't offer?
A fast-growing number of online ad sales are being driven by real-time bidding, a process in which different advertisers compete with one another to deliver ads that are uniquely tailored to a user's preferences or interests as they navigate a site. While a service like Google can do this largely through keyword searching and related data, Facebook is able to offer more relevant information about its users to help increase click-through and conversion rates.
The main benefit to Facebook is the relative strength of highly-targeted ads that capitalize on the immense amount of personal data and browsing history the social media site already has available at its finger tips for any individual user.
TellApart referred to this "highly engaged user base" as one of Facebook's most valuable assets. In addition to having such a wide user base actively participating in their platform daily, Facebook also has the comparative advantage of attracting users throughout the entire day. Zach Coelius of Triggit explained in his company's blog that while Facebook users visit the social media site at work, home, and anywhere in between, ad exchanges from a comparable service from Google sell the majority of their impressions at night. This suggests that internet companies like Google or Yahoo! Inc. (Nasdaq: YHOO), while they may be able to attract a wider swath of casual users browsing for specific items, fall behind Facebook in terms of comprehensive personalized advertising.
The media company Xaxis, who said that it "participated in the both the alpha and beta trials of FBX, running campaigns on behalf of several Fortune 1000 clients and achieving positive results via FBX inventory," said in a statement Thursday that the numbers alone were proof of Facebook's advantage in this regard. "For example, a well-known quick service restaurant (QSR) worked with Xaxis to drive new orders while also lowering its cost-per-order (CPO) rate by an average of 22 percent versus similar campaigns run without tapping FBX inventory," the statement claimed.
Facebook's enhanced mobile offerings - something CEO Mark Zuckerberg was eager to highlight earlier this week at the TechCrunch Disrupt conference - can only help this trend in the coming weeks and months.
It's too early to measure the real success or long-term prospects of Facebook's new FBX venture. But the potential seems ripe for the social media mammoth to finally capitalize on the social capital its been accumulating over the last eight years. Coeilius told Bloomberg that he expected the cost of advertising to jump from "25 cents to 50 cents" for every thousand views "to anywhere from $1 to $2.50 in relatively short order" as the success of the new platform becomes evident.
Others were less hasty in their pronouncements, but remained positive about the overall prospects for Facebook's new advertising capabilities. Either way, increased advertising value can only help Facebook out of its current post-IPO share price morass.
© Copyright IBTimes 2023. All rights reserved.