Facebook Co-Founder Dustin Moskovitz Sold 450,000 Shares, But Won't Be Selling Himself
Analysis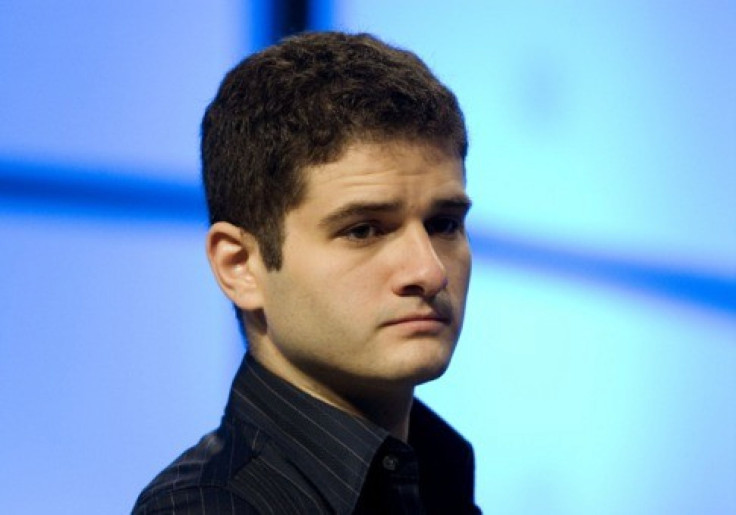 Facebook Inc. (Nasdaq: FB) co-founder Dustin Moskovitz has sold 450,000 shares of his old company for around $8.7 million, according to a regulatory filing, but when it comes to his own ventures, expect him to remain independent.
Moskovitz still has over 125 million shares of Facebook Class B stock, which have 10 times the voting power, worth around $2.4 billion based on Facebook's current share price. He also converted another 7 million Class B shares into Class A shares, which allows them to be sold publicly.
Moskovitz was born in Florida and met Zuckerberg at Harvard, where he was one of the four founders of Facebook, along with Mark Zuckerberg, Eduardo Saverin and Chris Hughes. Moskovitz handled the programming side of the website and joined Zuckerberg in Palo Alto, Calif., in 2004 as the company became a full-time job.
As TechCrunch reported last year, a significant moment in the social network's development was a decision to reject Yahoo Inc.'s (Nasdaq: YHOO) $1 billion offer in 2006, and Moskovitz has retained the independent streak.
In October 2008, he left Facebook to found Asana, a task management web application. The company has received $10.2 million in two rounds of funding from PayPal veteran Peter Thiel, Facebook's former president Sean Parker, and venture capital firms Andreessen Horowitz and Benchmark Capital.
Moskovitz has done some angel investing of his own. He was the biggest backer of ex-Facebook executive David Morin's Path, a social network and photo sharing service. Moskovitz urged Morin not to sell the company to Google Inc. (Nasdaq: GOOG) and remain independent.
Moskovitz also founded philanthropic foundation Good Ventures with his fiance, Cari Tuna. Last week, Good Ventures and other investors raised $15 million Series A funding for Vicarious, a startup that is working to develop "software that thinks and learns like a human."
Moskovitz was portrayed by actor Joseph Mazzello in the David Fincher-directed film "The Social Network," a dramatic adaptation of Facebook's founding.
"It is interesting to see my past rewritten in a way that emphasizes things that didn't matter," Moskovitz said of the film on the question-and-answer website Quora. "Other than that, it's just cool to see a dramatization of history."
Facebook, with the recent $1 billion purchase of Instagram, has become the buyer.
© Copyright IBTimes 2023. All rights reserved.