Facebook Faces Class Action Lawsuit For Alleged Interception Of Private Messages To Provide Data To Marketers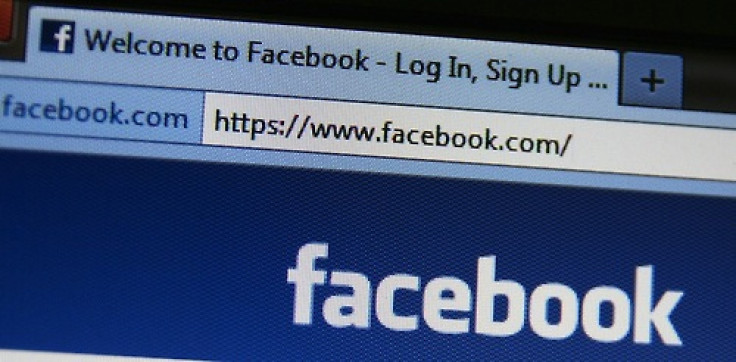 Facebook (NASDAQ:FB) has become the latest Internet company to be sued by users for intercepting private messages and sharing the data with marketers for profit.
A lawsuit, filed Monday in U.S. District Court for the Northern District of California, claims that Facebook systematically scans users' private messages and reads URLs shared through messages by intentionally intercepting electronic communications, adding that, by doing so the social networking giant has violated the Electronic Communications Privacy Act and California's privacy laws.
"Representing to users that the content of Facebook messages is "private" creates an especially profitable opportunity for Facebook," the complaint said, adding that by giving an impression that its free message service is free from surveillance, Facebook is misleading its users into giving information that they might not have shared if it was known that they would be intercepted.
"This practice is not done to facilitate the transmission of users' communications via Facebook, but because it enables Facebook to mine user data and profit from those data by sharing them with third parties – namely, advertisers, marketers, and other data aggregators," the complaint stated.
Facebook has denied the allegations and called them "without merit," adding that the company will defend itself "vigorously," BBC reported. Facebook, in 2010, changed its algorithm to incorporate structural changes that synchronized its private messaging and chat service, and claimed that the changes added enhanced privacy controls to its portal.
The complaint filed earlier this week, by Matthew Campbell and Michael Hurley, on behalf of themselves and other Facebook users whose privacy rights are claimed to have been violated, cites third-party research to back its claim.
For example, the complaint quoted a research finding, published in August 2013 by High-Tech Bridge, a Swiss security firm, which revealed that Facebook scanned user URLs in private messages.
The study, conducted on the 50 largest social networks, web services, and free email systems, used a dedicated web server and generated a secret URL for each online service. The researchers then used the private messaging function of each web-based service to embed a unique URL in each message, and monitored its servers' weblog to see whether any of the services would "click" on the dummy URLs that had been transmitted via private message. And according to the findings, Facebook was one of the web-based services that scanned URLs in private messages without disclosing such activity to its users.
The lawsuit asks for class-action status, an injunction against Facebook's practices, damages from the company to class members and reasonable attorney's fees and other litigation costs incurred. The complaint also claims the greater of either $100 a day for each day of alleged violation or $10,000 for each user claimed to be affected, in addition to damages under California law.
The case is Matthew Campbell v. Facebook Inc., 13-5996, U.S. District Court, Northern District of California (San Jose).
© Copyright IBTimes 2023. All rights reserved.