Google Street View Lawsuit: Privacy And Tech Advocates Divided Over Court Wiretap Ruling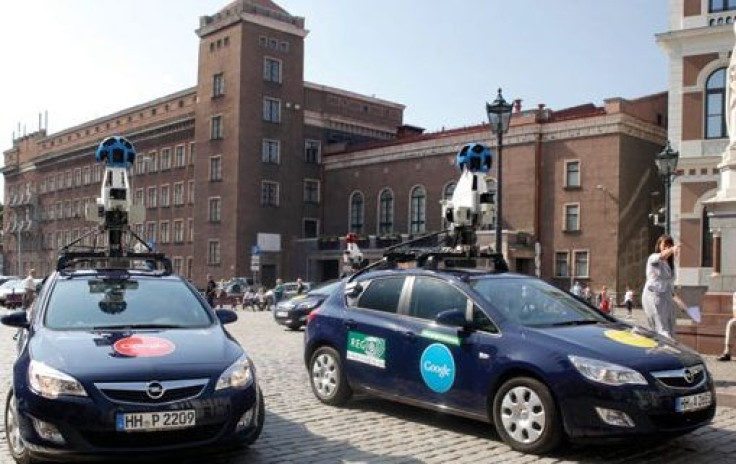 Privacy and tech advocates are divided over a federal appeals court's refusal to dismiss a privacy lawsuit against Google Inc. (NASDAQ:GOOG).
In a ruling by the 9th U.S. Circuit Court of Appeals on Wednesday, Judge Jay Bybee said Wi-Fi communications are not the same as radio transmissions, and therefore Google was not protected under the federal Wiretap Act when it scooped up private information from unsecured wireless networks for its Street View program.
Daniel Castro, a senior analyst with the Information Technology and Innovation Foundation (ITIF), disagrees. In a blog post Thursday, he said the court the court's ruling is based on the "technically inaccurate" notion that intercepting wireless network traffic is fundamentally different from intercepting radio communications.
"The Court's reasoning is flawed," Castro wrote. "A user with a wireless card and a packet sniffer will intercept unencrypted wireless traffic in the exact same manner that a radio hobbyist would intercept analog communications. Packet sniffing is a common practice in the security field and a basic tool of IT security professionals."
By treating the two technologies differently under the law, Castro said the court's decision violates the concept of "technology neutrality," which he said is one of the core principles fostering technological innovation. He said the act of transmitting information over an unsecured Wi-Fi network is analogous to screaming loudly from your home -- expect your neighbors to hear you:
"If Alice and Bob choose to scream loudly at each other, then their neighbors will hear and they will have no expectation of privacy (even if the neighbors know that this conversation is not meant for them to hear). But if Alice and Bob want to keep their disagreement private, then they need to keep their voices down."
The Electronic Privacy Information Center, or EPIC, sees it differently. The group has been among the most vocal critics of Google's Street View program, posting a map of worldwide investigations that have taken place since it was revealed that Street View cars had been collecting Wi-Fi data. Last year, the group filed a Freedom of Information Act request with the FCC to obtain the full report on what EPIC calls "Google's Spy-Fi."
In response to Wednesday's court ruling, EPIC's executive director, Marc Rotenberg, told Reuters that the "landmark decision … affirms the privacy of electronic communications for wireless networks." He added that Internet customers who use unencrypted Wi-Fi in their homes should be able to do so without the fear of companies collecting their information.
For Street View, Google deploys fleets of camera-equipped vehicles to map out entire neighborhoods. In a class-action lawsuit, it was accused of accessing and storing private data -- including emails, usernames, passwords and documents -- from 2008 to 2010. Following the lawsuit, the company apologized, saying that it had inadvertently collected information from more than 30 countries. But it also maintained that, because the information came from unsecure networks, accessing it was lawful under the Wiretap Act. The court disagreed.
Castro, meanwhile, called it "disappointing" that the court chose to interpret the case in the manner that it did. He added that, if the ruling is upheld when the lawsuit moves forward, Congress should intervene and update the Wiretap Act (which was written in 1968) to reflect 21st century technology. "A simple fix would be to update the definition of radio communication to make clear this includes wireless local area networks," he wrote.
Read the court's full opinion summary here.
© Copyright IBTimes 2023. All rights reserved.
FOLLOW MORE IBT NEWS ON THE BELOW CHANNELS