Facebook Libra Boss Slams Bitcoin: 'It's Not A Currency'
David Marcus, head of Facebook's crypto project, thinks Bitcoin (BTC) is not a currency.
In speaking at the DealBook Conference, the Libra boss said that he thinks Bitcoin exhibits more gold characteristic as a financial asset rather than a currency. He even termed the most popular crypto, "digital gold."
Marcus said that Bitcoin's wild swings in market value debase its reliability as a payment method. He argues that a drop of 20% in a day would discourage people from using BTC across borders, and it's also the reason why it's not pursued by regulators because it's just not seen as a medium of exchange.
"People don't use a unit like digital currencies of Bitcoin to pay for things just because it's so volatile. It serves a completely different purpose," Marcus explained.
That purpose, according to Marcus, is more in line with an investment, like physical gold. "It's an investment class that's decorrelated from the rest of the market," Marcus said.
Bitcoin Volatility
Bitcoin does have a turbulent history. Almost a decade ago, a single BTC was just $0.003, and seven years later, it was at $20,000 -- a 666,666,567% jump. In the whole of 2018, BTC had shed off more than 80% of its value from the year before. Just two weeks ago, it was set to drop from $7,000 levels but quickly spiked to $10,350 -- mere hours after a positive statement from Chinese President Xi Jin Ping about blockchain was publicized.
Bitcoin also processes transactions at a discouragingly slow rate, and despite adopting the lightning network that expedites transactions, it's still not a currency that is used by many.
Markus is accurate in pointing out that BTC is more perceived as an asset that appreciates in value over time rather than an instrument to facilitate exchange.
In comparison to the proposed Libra, Bitcoin is not backed by a basket of bonds and currencies that the Libra Association believes will solve the volatility in cryptos. But Libra may not likely reach its 2020 target launch date due to the mounting pressure from regulators and Facebook CEO said last month that the social media giant's crypto wouldn't launch without U.S. blessing.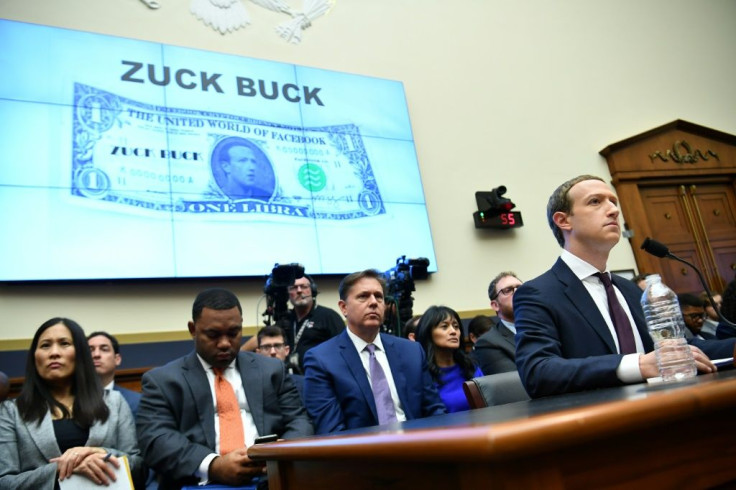 © Copyright IBTimes 2023. All rights reserved.