Facebook, Zynga Loosen Close Ties for Social Game Development
Zynga shares fall once again following as privileged partnership ends.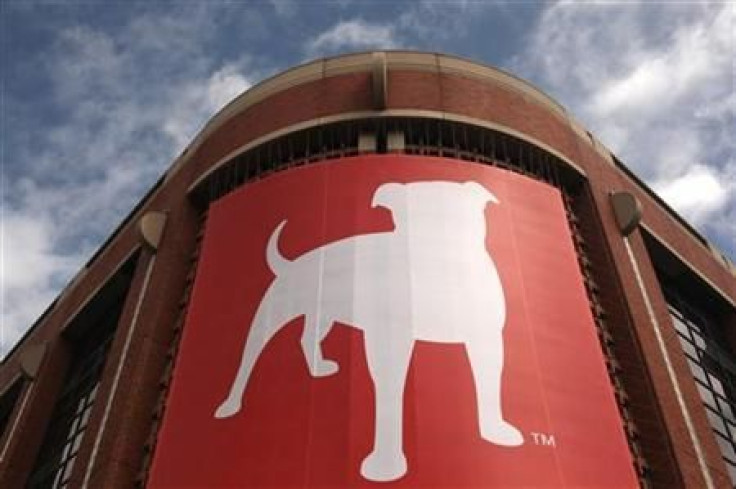 Facebook (Nasdaq: FB) and Zynga (Nasdaq: ZNGA) have amended a two-year-old contract that historically attached the social media giant and the game developer at the hip, giving Zynga near-exclusive access to the social network's 1 billion users among game developers.
Zynga apps still command a strong presence on the popular social network. According to Friday's numbers from AppData, Zynga's monthly active user, or MAU, base still outpaces its closest competitor, Microsoft (Nasdaq: MSFT), by more than 200 million people. But as the struggling game developer's prolonged dip at the stock market shows, an impressive user base has not been enough to maintain its growth in Zynga's first year as a public company.
Ever since Zynga and Facebook first took respective post-IPO plunges this past summer, neither company has been shy about their desire to sever, or at least adjust, the close ties that had linked the two historically. In their first statement following a weak second-quarter earnings report in July, the company credited "a more challenging environment on the Facebook Web platform" as one of the driving forces behind its rapid decline.
At its peak, Zynga's iconic "Farmville" game drew some 82 million players per month to tend to their virtual grounds on Facebook. But more recently, the company has faced mounting competition from startups and seasoned developers like Electronic Arts (Nasdaq: EA) and Activision (Nasdaq: ATVI), who have caught wind of the enormous potential of social gaming. Japanese social gaming companies like GREE (TYO:3632) and DeNA (TYO: 2432) have also shown enormous growth even as their older rivals like Sony (NYSE: SNE) and Nintendo (PINK: NTDOY) struggle to regain prominence in the console marketplace.
The change, which will officially take place March 31, 2013, ends Zynga's ability to promote its Zynga.com platform on Facebook. Like GREE and DeNA, Zynga has developed its own games platform to expand its game development behind "FarmVille"-style social games to other products like mobile gambling and "mid-core" gaming. The main difference is that players of Zynga games won't share their progress on Facebook anymore.
Zynga has developed a sour reputation with some seasoned Facebook users who feel that these kinds of social updates are little more than spamming, but updates were a key factor that aided Zynga's growth on Facebook in the first place. Relaxing this relationship, therefore, opens up the field for other prospecting social game developers, a factor that can only increase the competition between Zynga's smaller rivals.
"There was plenty of speculation Zynga was getting referrals within the Facebook community that other gaming companies weren't getting, which helped drive Web traffic to Zynga games," Digital World Research Chief Executive PJ McNealy told the BBC.
According to the companies' SEC filings on the subject, this newly relaxed relationship could even raise the possibility of Facebook developing its own games in the future, saying that "certain provisions related to Web and mobile growth targets and schedules will no longer be applicable and Facebook will no longer be prohibited from developing its own games."
Facebook has long maintained that it has no interest in game development. A spokesperson for the company told AllThingsD that the new relationship was not an indication that this had changed.
"We're not in the business of building games, and we have no plans to do so," the spokesperson said. "We're focused on being the platform where games and apps are built."
"We have streamlined our terms with Zynga, so that Zynga.com's use of Facebook Platform is governed by the same policies as the rest of the ecosystem," the company said in a statement. "We will continue to work with Zynga, just as we do with developers of all sizes."
Until now, the relationship between Facebook and Zynga has been asymmetrical, with Zynga relying on the social network for as much as 80 percent of its revenue. Whether or not Facebook chooses to step into the social game space with its own titles, Zynga could have much more to lose from a relaxed contract. The company has already suffered through a number of executive departures and studio closures in recent months.
Due to the unequal relationship, investors reacted differently to the news for both companies. Facebook shares dropped as much as 13 percent in after-hours trading Thursday night, falling 10 percent to $2.37 in Friday morning trading. Facebook, meanwhile, dipped less dramatically than its close partner to $26.86.
FOLLOW MORE IBT NEWS ON THE BELOW CHANNELS