Former WWE Champion Opens Up On Ankle Injury Recovery, Current Rehab Process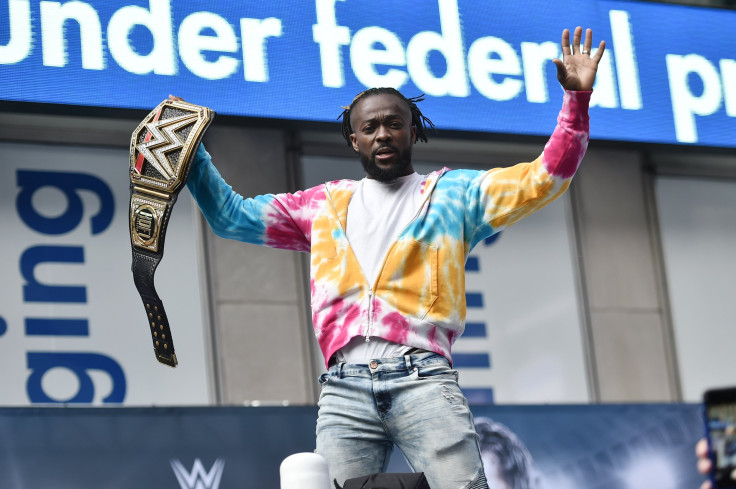 KEY POINTS
Kofi Kingston had bone chips removed and a ligament fixed in his ankle
The former WWE Champion has been on the shelf since early March
"Things are looking pretty good," Kingston muses about his recovery
Former WWE Champion Kofi Kingston has been out of commission since March during a segment, but there is light at the end of the tunnel.
Speaking with the Battleground Podcast, Kingston talked about his road to recovery and what actually went wrong in the first place.
"I had ankle surgery to remove a bone chip and fix a ligament after the massive Scottish, behemoth of a man, Drew McIntyre, landed on my leg. and my body went east and my leg went west and my ankle was completely sprained. But they took out some bone chips and fixed the ligament. And now I'm on the mend," Kingston declared.
"It would be, what, 12 weeks on Friday, 12 weeks post-op. I'm doing really well. I actually had this same surgery on the same ankle about six years ago to have bone chips removed. I feel like this time around like I kind of know what to expect."
Kingston's injury occurred on the March 3 episode of SmackDown as the company was ramping up its preparations for WrestleMania 39, which was about a month away at the time.
A scripted brawl broke out between him, Drew McIntyre, Sheamus, LA Knight, Karrion Kross and New Day tag team partner Xavier Woods and it ended with McIntyre doing a senton over the top rope where Knight, Woods and Kingston sought to catch him.
However as seen on the official footage of the segment provided by WWE on its YouTube channel, Kingston, 41, was wincing in pain for two reasons–to sell the senton and also because his ankle got injured.
When he referred to himself suffering the same injury years ago, it was on the April 10, 2017 Raw after WrestleMania 33 episode when then-NXT tag team The Revival was revealed as the newest members of the main roster and subsequently had a match with the New Day.
"Now it's just a matter of trying to, like go to the next level and do WWE Superstar things, you know what I mean in ring, things like that. So, I've been in Orlando for the past week, just kind of seeing where I'm at and things are looking pretty good," Kingston later added.
Currently, two-thirds of the New Day are on the shelf thanks to Big E still recovering from his neck injury, and it has forced Woods to be a singles competitor on the Raw brand following the recent WWE draft. However, he has not appeared on TV in over a month.
While it appears that the worst is in the past for the first-ever African-born champion in WWE history and based on his rehab, it appears that Kingston and the New Day will be back on track sooner than most would expect.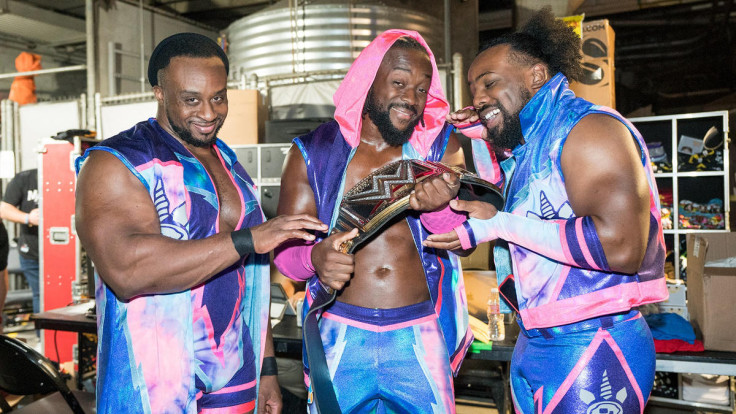 © Copyright IBTimes 2023. All rights reserved.