Father Who Punched His 2-Day-Old Daughter To Death Found Dead In Prison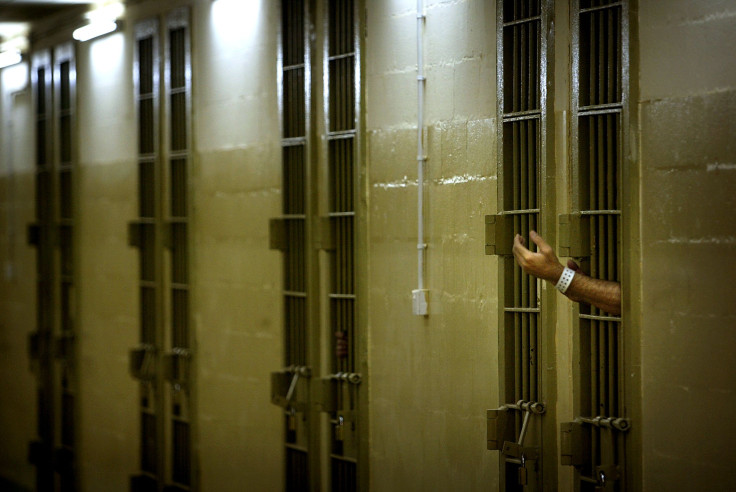 A man from Yorkshire, England, who punched and shook his two-day-old baby girl to death, has been found dead in his prison cell at HM Prison Leeds during the weekend, reports said Tuesday.
Another prisoner has been charged with the murder of the father after he was found HMP Leeds on Sunday. John Westland, 28, appeared at Leeds Magistrates' Court on Tuesday morning escorted by two police officers and a member of court escort staff.
Westland was told that his case was being sent to Leeds Crown Court in England due to the serious nature of the offense.
Liam Deane, 22, had been convicted of murder earlier year after the court heard that he punched his newborn child when she "would not stop crying."
Deane was jailed in October after a court heard he had attacked his daughter named Luna, after losing his temper on July 10 at their Wakefield residence.
The baby had been left in the arms of Deane while her mother went to get some sleep on that day in July. The father then reportedly punched Luna in the face, squeezed her body and arms and shook her, following which she was taken to Leeds General Infirmary where the infant died in intensive care on July 14.
Michael Smith, the prosecutor during Deane's trial, said the infant had injuries to her brain, body, and face. Smith said: "He said he was responsible for all of the injuries that she had suffered and he said that Luna had not settled down and he lost control," the Nigerian Tribune, an English language newspaper in Nigeria reported.
A doctor at the hospital had concluded that the baby had died after suffering head trauma, leaving her with "catastrophic brain injuries." Deane was jailed for life with a minimum of 10 years after he admitted to killing his daughter. Deane reportedly broke down when interviewed by the police and admitted he was responsible for attacking Luna.
Richard Wright, who was representing Deane, said: "In my submission, there is simply no explanation for the defendant's behavior. His actions were wholly and utterly out of character for him. The defendant will have a very long time to reflect upon his terrible behavior."
According to a victim statement read to the court on behalf of Luna's mother, cited by Mirror.co.uk stated: "Seeing Luna on life support in the hospital will last with me forever. I can't describe how that felt. I would not wish it upon my worst enemy," as her mother was quoted saying in it.
Westland has been scheduled to next appear at Leeds Crown Court on Thursday, according to the Independent.
A similar incident took place in Pennsylvania on Tuesday when a man who was arrested for beating his four-month-old daughter to death Sunday admitted to punching her several times because she was "fussy" and wouldn't stop crying, reports said. Joseph Gazzam, the infant's 30-year-old father, initially told the police his daughter had been severely injured after she fell out of bed while the duo was taking a nap together, however, after looking at the injuries police did not believe him.
An autopsy disclosed that the child died of blunt force trauma and had also suffered multiple broken bones, a lacerated heart vessel, a liver contusion, a lacerated kidney, a hemorrhage behind the eyes, brain bleeding, and several bruises to her back and head, according to Buzzfeed News.
© Copyright IBTimes 2023. All rights reserved.