Fauci: There's 'Virtually No Chance' That Coronavirus Will Be Eradicated
KEY POINTS
Over four million cases of COVID-19 reported worldwide
Death toll in the U.S. is almost 80,000
The novel coronavirus is more contagious and deadlier than other viral illnesses
There is virtually no chance that the novel coronavirus will be completely eradicated, said Dr. Anthony Fauci in a recent interview with Peter King, NBC Sports Football writer, and columnist. While several sports fans have been hoping that the pandemic situation will soon be controlled enough to hold regular sports events including the fall football season, Fauci warned that it might not be possible.
Fauci warned that the coronavirus is so contagious and the way it easily spreads, even from asymptomatic patients, the logistic hurdles to holding any kind of long-scale team sports will be immense, mentioned Business Insider.
When the interviewer asked the COVID-19 expert about testing and about NFL teams playing football this fall, Dr. Fauci said, "You got a problem there. You know why? Because it is likely that if four of them are positive and they've been hanging around together, that the other ones that are negative are really positive. So I mean, if you have one outlier only one player testing positive, I think you might get away. But once you wind up having a situation where it looks like it's spread within a team, you got a real problem. You gotta shut it down."
Fauci told NBC that even if the nation gets its case numbers under control and adopts effective mitigation measures, it can get difficult to stop the virus altogether once the world begins to resume regular international travels.
"There will be infections in the Southern Hemisphere, in South Africa, in Argentina, places like that. And with the travel, the global travel, every single day, of literally hundreds of thousands of people coming into the United States every day from all over, there's no chance we're going to be virus-free," business Insider quoted Fauci.
Since there is no potential vaccine yet, Fauci and other public health experts are advocating for mass testing at a far greater scale alongside contact tracing to locate and contain the virus.
"Now, even if the virus goes down dramatically in June and July and August, as the virus starts returning in the fall, it would be in my mind, shame on us if we don't have in place all of the mechanisms to prevent it from blowing up again," Fauci said.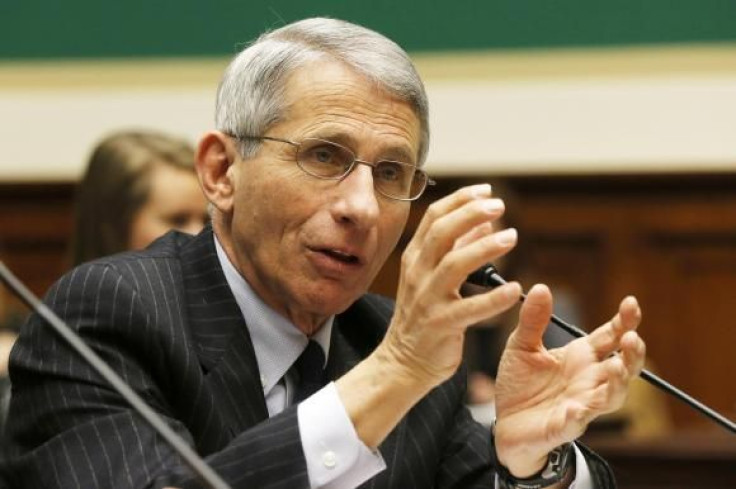 © Copyright IBTimes 2023. All rights reserved.