FC Barcelona Superstar Lionel Messi Opens Up On Neymar's Nou Camp Return
KEY POINTS
Messi has said Neymar is determined to return to FC Barcelona
Neymar won a treble in 2015 with Barca
Messi does not believe current Barca side can win Champions League
Lionel Messi has revealed that Neymar is sill resolute to return to FC Barcelona. Messi also said he wants Neymar to help him in turning Barcelona into a winning side again as he added that he does not believe his side currently are good enough to win the UEFA Champions League.
Last season, Barca had tried to make a move to bring the Brazilian back but had backed off after Neymar's current club, PSG, had quoted a huge transfer fee for the forward. However, the Barca skipper is looking forward to having Neymar back on his side soon.
"He is very excited about returning, he has always shown that he regrets what happened. He did a lot to return and that could be the first step he took to try and come back. Neymar has always been a top-level player and different from the rest. He is unpredictable, he takes players on and he scores lots of goals. On a sporting level, Neymar is one of the best in the world and I'd love for him to come back," Messi was quoted recently by Spanish newspaper Mundo Deportivo.
During Neymar's three-season stint with Barcelona between 2013 and 2017, he struck a great partnership with the other front two, Messi and Luis Suarez, as Barca won quite a bit including their tremendous treble in 2015.
However, things fell apart when in the middle of 2017's pre-season, Neymar joined French giants PSG for a record fee of $239.60 million and that move angered his fans and teammates.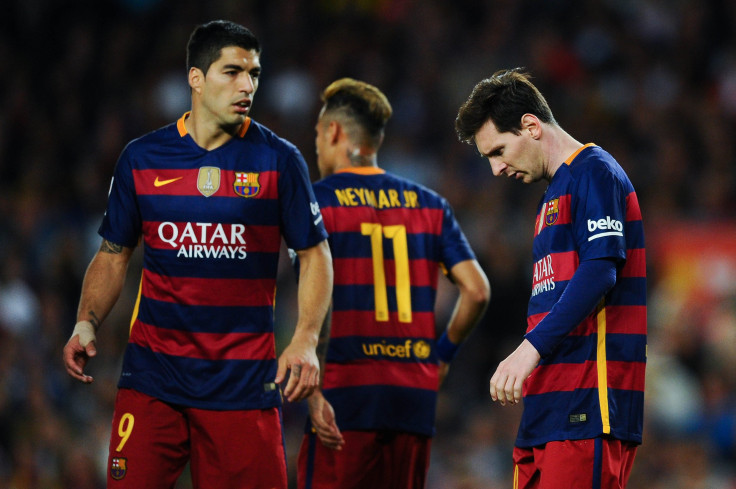 "It's normal that the fans felt that way because of how he left, and I was also upset about it at the time and we tried to convince him to not go. But at the end of the day we all want to win and have the best players and so do the fans. As I've said before, he's one of the best players around and gave us a lot on the pitch," Messi added.
While Barca trail Real Madrid by a point in the La Liga race, Messi is more anxious about their chances of winning the Champions League, the trophy that they last won in 2015 when Neymar was a part of the side.
"This year us and Real Madrid have both been inconsistent in the title race but I think we'll be fighting each other until the end of the season," added Messi ahead of Barca's Round of 16 leg 1 against Napoli in the Champions League.
© Copyright IBTimes 2023. All rights reserved.