FCC Expected To Vote On Net Neutrality Rules In February: Report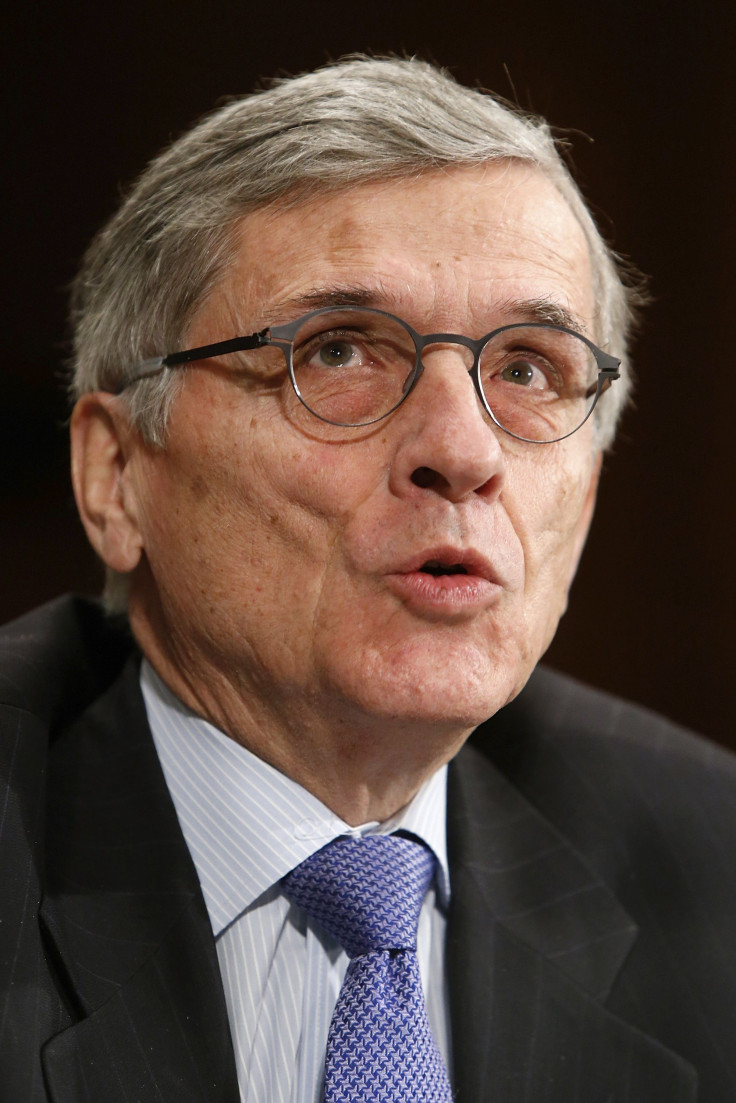 The U.S. Federal Communications Commission's long-awaited decision on net neutrality will come in February, the Washington Post reported Friday. The FCC's monthly meeting is scheduled for Feb. 26, and before them chairman Tom Wheeler is expected to pass around a draft of the proposed new rules for broadband providers.
Exactly what those new rules will be -- and how aggressive they are -- is still a mystery. President Barack Obama has advocated for Internet service providers to be re-regulated, but technology companies have argued for the converse: They're pushing the FCC to continue its light regulation of ISPs, which currently can decide how quickly site data is delivered to consumers.
In December, the Washington Post reported Wheeler may be leaning toward beefed-up regulations like those in Title II of the Communications Act. Applying Title II to broadband providers would enable the FCC to make them treat all Internet traffic equally. Because Wheeler is pressing ahead with a February deadline for action, it appears he doesn't require more input from the public on Title II.
Another factor complicating the situation is Congress, which will soon come under complete Republican control. GOP lawmakers have said they plan to introduce legislation that would try to end the net-neutrality debate before any ruling by the FCC, the Washington Post reported.
Meanwhile, major tech players are attempting to persuade the FCC to see it their way in open letters to the agency. The Comcast Corp. sent 26 pages to the FCC Dec. 24 discouraging it from enacting stricter regulations. "The success of the commission's light-touch broadband policies is undeniable," it wrote.
Smaller Internet organizations such as the Internet Freedom Business Alliance supported the open Internet in a letter of their own Tuesday. It said, "[B]roadband Internet access service providers should not be permitted to use their bottleneck control over access to their subscribers to harm online services or consumers, whether by targeting specific Internet traffic or by demanding access tolls from providers or networks that interconnect with them."
© Copyright IBTimes 2023. All rights reserved.