Comcast Won't Promise Net Neutrality After 2018: It's Up To The FCC, Says Exec At NYC Hearing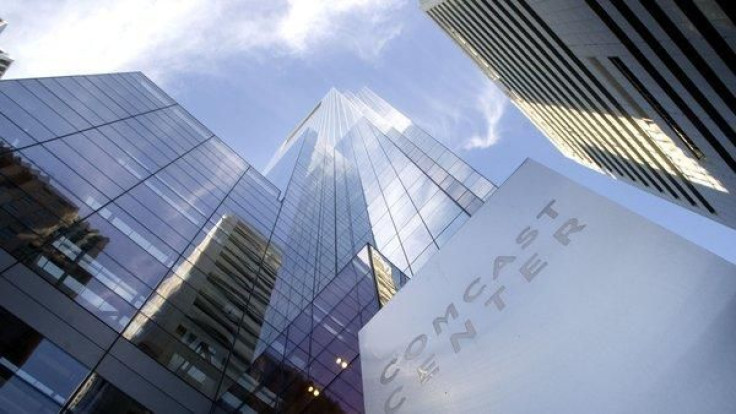 NEW YORK — Don't get too comfortable with that open Internet. An executive for Comcast Corp. on Thursday refused to commit to net neutrality protection beyond 2018, when the company's federally imposed requirement to maintain an open-Internet policy expires.
At a public hearing in Midtown Manhattan, Mark Reilly, senior vice president of government and regulatory relations for Comcast's Northeast division, said the Philadelphia cable giant plans to leave net neutrality to regulators at the Federal Communications Commission, where open-Internet rules are being hashed out.
Comcast frequently boasts that it's the only Internet service provider legally bound to honor net neutrality, the principle that all Internet traffic should be treated equally. As a condition of its 2011 merger with NBCUniversal, the company agreed to uphold that principle through September 2018.
What happens after that is anyone's guess.
Asked repeatedly by New York Public Advocate Letitia James whether Comcast will extend that commitment beyond 2018, Reilly said simply that it will follow whatever requirements federal regulators adopt.
"We're prepared to abide by the rules that are now being formulated by the FCC," he said.
At the same time, Reilly admitted he had no sense of what those new rules will be. "I've not heard what [Chairman Tom Wheeler] is ultimately thinking they would look like," he said. "I think it's a very active discussion."
Many open-Internet proponents have expressed concern that the proposal ultimately greenlighted by the FCC will allow for the possibility of paid Internet "fast lanes."
Reilly seemed to want it both ways, saying Comcast will abide by FCC standards but also touting the company's unique legal condition to maintain net neutrality rules -- temporary as that condition may be.
Reilly was in New York on Thursday seeking to win support for Comcast's proposed $45 billion takeover of Time Warner Cable Inc. Although more than 50 mayors have signed a letter supporting the mega merger, New York Mayor Bill de Blasio is noticeably not among them.
Without support from city and state officials in New York, where Time Warner Cable is headquartered, Comcast could have a more difficult time convincing federal regulators in Washington. State-level public service entities like New York's Public Service Commission also have the power to block the merger.
Thursday's sometimes-heated public hearing attracted a number of consumer and tech advocates, among them Tim Wu, the Columbia Law School professor who coined the term "net neutrality." Testifying against the merger, Wu said combining the country's two largest cable companies would violate antitrust regulations -- and hit customers in their wallets.
"We know for sure that Comcast will raise prices for New York customers," Wu said. "They have an incredible track record for raising prices. They're the most expensive cable service in the country, the most expensive broadband service ... When you add up the costs, and you weigh them against what Comcast vaguely promises to do, you have a deal which is not in the public interest, and therefore should be blocked."
Christopher Zara is a senior writer who covers media and culture. Got a news tip? Email me here. Follow me on Twitter @christopherzara.
© Copyright IBTimes 2023. All rights reserved.