FDA Approves Amgen's Injected Immunotherapy For Melanoma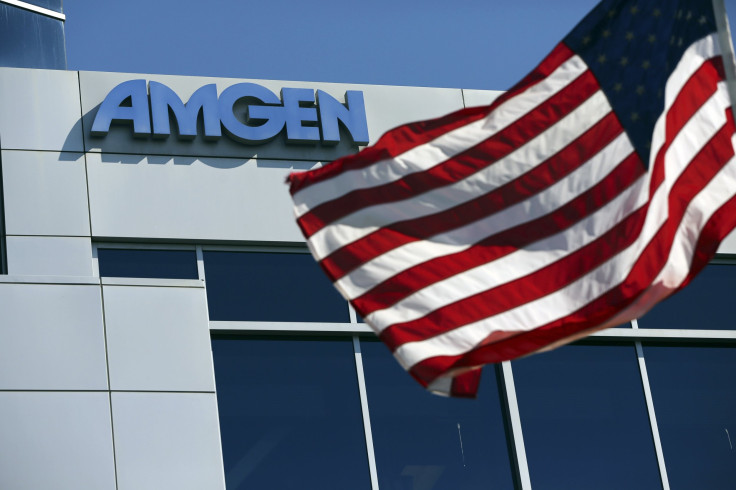 By Bill Berkrot
(Reuters) -- U.S. health regulators on Tuesday approved Amgen Inc's novel cancer immunotherapy for injection into melanoma lesions and lymph nodes for patients with the deadliest form of skin cancer that returns after initial surgery.
The drug, to be sold under the brand name Imlygic, is an engineered version of a herpes virus that kills cancer cells when injected directly into cancerous lesions on or under the skin, destroying them from the inside, while also priming the immune system to attack the disease.
The Food and Drug Administration said Imlygic, known chemically as talimogene laherparepvec, or T-Vec, is the first oncolytic virus therapy to be approved in the United States. It is awaiting European approval after receiving a favorable recommendation from regulators there.
Amgen said it expects the average cost of Imlygic therapy to be about $65,000, and that it will be available to U.S. patients within a week.
The U.S. approval was widely expected after an advisory panel to the FDA in April voted 22-1 to support its approval, despite a lack of definitive overall survival data on the treatment.
Wall Street analysts expect the drug to be a relatively small product for the world's largest biotechnology company.
Amgen shares rose 0.6 percent to $163 in extended trading from a Nasdaq close at $161.98.
(Reporting by Bill Berkot in New York and Samantha Kareen Nair in Bengaluru; Editing by Anil D'Silva and Matthew Lewis)
© Copyright Thomson Reuters 2023. All rights reserved.