Federal Judge Who Sent Racist, Anti-Obama E-Mail Asks for Foregiveness, Investigation [LETTER]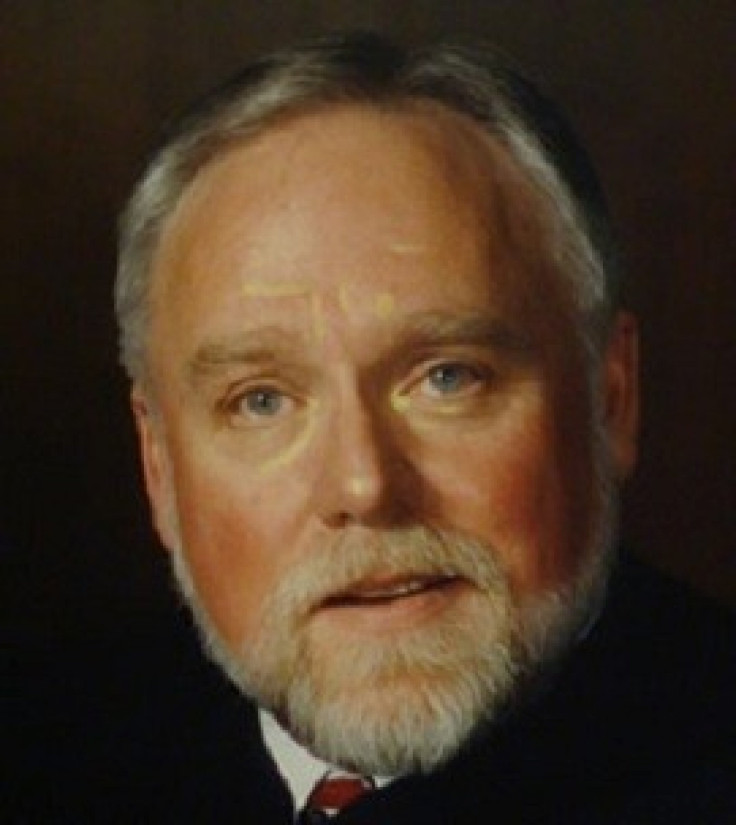 The federal judge in Montana who copped to sending an email containing a racist joke about President Barack Obama has apologized and has requested an investigation into the matter.
Chief District Court Judge Richard F. Cebull, appointed by President George W. Bush in 2001, sent the President Barack Obama a letter apologizing for emailing six people from his chambers a racist joke that implied Obama's mother also had sex with a dog.
I sincerely and profusely apologize to you and your family for the email I forwarded, Cebull said, accepting full responsibility.
In the e-mail, Cebull said the joke titled A Mom's Memory was a bit touching and that he hoped it touches your heart like it did mine.
The joke read: A little boy said to his mother, 'Mommy, how come I'm black and you're white?' His mother replied, 'Don't even go there Barack! From what I can remember about that party, you're lucky you don't bark.'
Cebull acknowledged the joke was racist and out of line when the Great Falls Tribune learned of the email. He has said he doesn't blame anyone for thinking he is a racist, though he said he is not.
The fact is that isn't how I've conducted myself as a federal judge. Never has anybody asserted I was racist, he said, according to the Billings Gazette.
Cebull Thursday asked the Ninth Circuit Court of Appeals, which contains Montana, to investigate any potential misconduct.
Honestly, I don't know what else I can do, Cebull wrote to Obama. Please forgive me and, again, my most sincere apology.
Groups Want Judge to Step Down
Groups incensed over the e-mail have suggested the judge step down.
Litigants of all backgrounds, races, and ethnicities, and those with cases concerning actions of the Obama administration, have ample reason to question whether Judge Cebull's conduct and words promote public confidence in the integrity and impartiality of the judiciary, said a statement from Common Cause, a nonpartisan public interest group that filed a formal complaint.
Aside from voluntarily stepping down, judges can only be removed after Congress initiates impeachment proceedings.
All federal judges are bound by the Judicial Code of Conduct. The code says a judge should uphold the integrity and independence of the judiciary, avoid impropriety and refrain from political activity.
The judicial council [for the Ninth Circuit] is expected to act expeditiously in investigating and resolving this matter, said court executive Cathy A. Catterson.
© Copyright IBTimes 2023. All rights reserved.