Federer, Nadal And Djokovic Fans Should Respect Each Other, Swiss Legend Says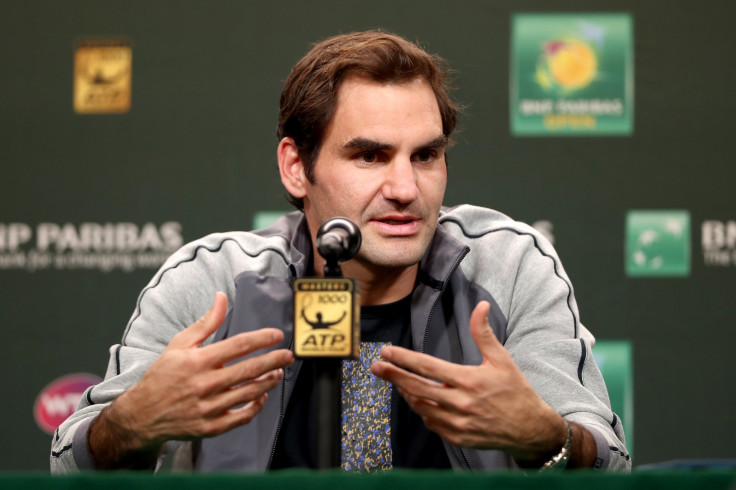 Roger Federer called on tennis fans to show the same respect to each other as the players show to each other despite being rivals on court.
The Swiss ace was reacting to social media outbursts of fans defending their favorite players, which mainly happens between supporters of the big three — Federer, Rafael Nadal and Novak Djokovic.
The aforementioned trio have dominated the sport over the last decade, having won 33 of the last 41 Grand Slam titles. Apart from Andy Murray, who was number one for a few months from the end of 2016 to the beginning of 2017, it has been Federer, Nadal or Djokovic at the top of the rankings for over a decade.
Despite the Swiss ace being the most popular tennis player in the world, Nadal and Djokovic have generated a massive and loyal fan following. Federer is leading the pack in terms of overall titles and major titles won, with 97 and 20 respectively, with the Serbian and the Spaniard trailing him in both aspects.
Nadal has 16 Grand Slam titles, while Djokovic has 12 of his own. However, despite Federer being the dominant force of this generation, his two long-time rivals have dominated in their own right. The Spaniard is undoubtedly the king of clay, with Federer and Djokovic struggling against him on the red dirt.
This has caused a number of arguments between all three sets of supporters about who the best is among the three. It gets out of hand at times, and so, Federer made a call for them to show respect to each other like the three players, who share a cordial relationship off the court.
"Respect is a central value in my life," Federer said, as quoted on Tennis World USA. "For me, it's important that my fans get on well with the fans of other players, and don't insult or argue with each other just because one person thinks I'm the best, another person thinks it's Djokovic, and someone else prefers Nadal."
"Just as I respect my opponents, I expect my fans to do the same," the 20-time men's singles Grand Slam champion added.
Federer, meanwhile, also discussed his entry into the world of social media and revealed that he needed a "30-minute crash course" from a friend before he got into it. The Swiss tennis legend also confirmed that he writes all his posts, when the need arises to communicate with his fans.
"For me, discovering social media was like going on a trip to an exotic island," Federer added. "It took me almost two years to get involved. A friend explained everything to me in a 30-minute crash course, and I have used social media ever since. I write all my posts myself, whenever I feel like it or whenever I have something I want to communicate."
"But I've quickly come to realize that it is quite time-consuming to post something cool."
© Copyright IBTimes 2023. All rights reserved.