Federer, Nadal Form Helping Shapovalov Cope With Added Pressure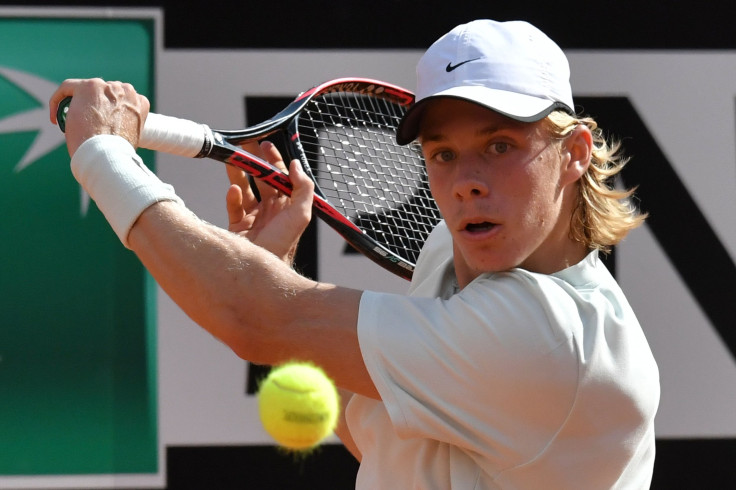 Denis Shapovalov looks certain to be one of the stars of the next generation on the ATP Tour and the Canadian is in no rush to put pressure on himself to start winning titles and climbing up the ranking ladder.
The 19-year-old announced himself to the tennis world when he beat Rafael Nadal in the third round of the Rogers Cup in Montreal in 2017 and this year he made the semi-finals of the Mutua Madrid Open.
Shapovalov achieved his highest career ranking of 25 earlier this week and is currently participating in the French Open. He came through without a hitch in the first round when he beat Australia's John Millman in straight sets and will now face Germany's Maximilian Marterer.
The Canadian's best result in a Grand Slam event has been a fourth round appearance, but he is not putting pressure on himself to achieve major milestones immediately. Shapovalov cited Roger Federer and Nadal's example and is confident he has plenty of time on his hands to continue to improve and gradually reach the top.
The Spaniard, currently the world number one, won his first Grand Slam when he was a teenager, but that is not troubling Shapovalov. The world number 25 is taking comfort from the fact that the two veterans of the current generation are still playing some of their best tennis in the latter part of their careers.
Federer is 36-years-old and Nadal is five years his junior, but they are currently ranked number one and two in the world, having won a combined 18 titles in the last 16 months. The duo are arguably among the greatest to ever play the game, and certainly the best in the current era.
"Guys like Roger Federer and Rafa Nadal, they are improving at 36, 32. I'm 19," Shapovalov said, as quoted by the Express. "I have a long way to go to get to where they are or even close to what they have achieved. ... What they have done is something that probably nobody is ever going to see again or it's going to be a while till you see it. Rafa, 19, he was winning Grand Slams. Roger, the same. I mean, the guy's got 20 Grand Slams. It's just unheard of.
"At their age they are still improving, still getting better. So for me it's kind of calming, in a way," he said. "I feel even if I don't have the results right now, this year, next year, I feel like I have such a long way, so much time to improve and to get to where they are right now. ... So for me there is not much pressure. I'm 19. I'm playing freely every tournament. Everything is new for me. It's just fun for me to go out there, first of all, in the matches and play at tournaments like this and big courts like Suzanne Lenglen."
"But at the same time, it's fun for me to know that I can get better and to actually see myself improving. For me, that's the most satisfying thing," the Canadian added.
© Copyright IBTimes 2023. All rights reserved.