FedEx Earnings Miss Delivers Chilling Message To Global Financial Markets
FedEx Corp. sent a chilling message to global financial markets on Thursday: the world economy is slowing down dramatically.
The global transportation and e-commerce company's first-quarter results missed analysts' expectations by a wide margin. FedEx reported earnings of $3.44 per share, well below the $5.10 analysts' estimates. It reported revenues of $23.2 billion, a figure that also was below expectations, and withdrew its guidance for 2023.
Just nine months ago the Memphis, Tenn.-based company reported strong financial results that beat analysts' estimates. Fueled by a robust economy and a 5.90% hike in shipping rates, FedEx launched a $5 billion stock repurchase program.
Now, management is blaming adverse market conditions at home and abroad for the significant earnings and revenue shortfall.
"Global volumes declined as macroeconomic trends significantly worsened later in the quarter, both internationally and in the U.S.," FedEx President and CEO Raj Subramaniam said. "We are swiftly addressing these headwinds, but given the speed at which conditions shifted, first quarter results are below our expectations."
Subramaniam also said the company is aggressively cutting costs and raising productivity.
Investors punished FedEx (FDX) stock Friday. Shares were down by more than 20% in late trading Friday.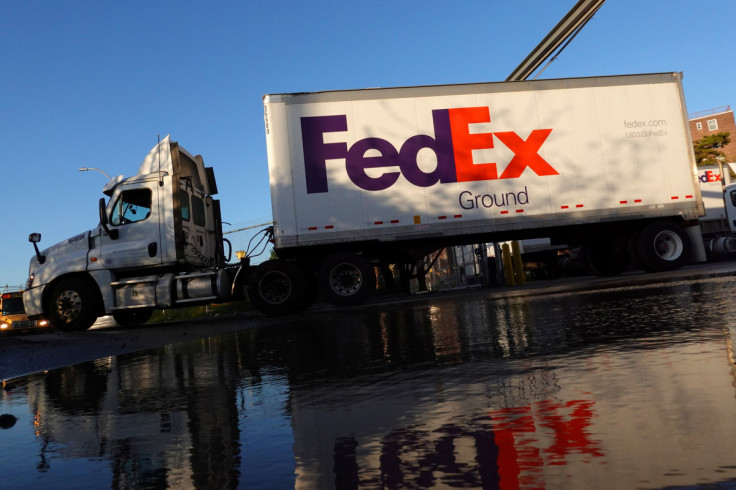 © Copyright IBTimes 2023. All rights reserved.