FedEx, UPS, Amazon Christmas Package Delivery: After Delays, Parcel Giants Making Holiday Deliveries On Limited Scale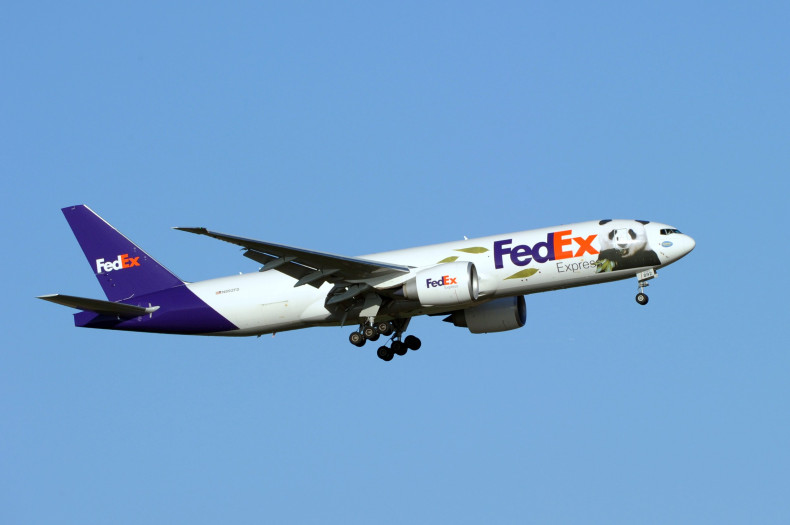 The FedEx Corp. appeared to be making good on its promise to deliver packages Christmas Day in some markets after the company announced this week heavy storms caused delays during the busy holiday shipping season. The Memphis, Tennessee-based parcel service's employees were making deliveries on a voluntary basis, and workers at some FedEx locations were assisting customers from morning until 1 p.m. Friday, media reports indicated.
Customers who were expecting packages on Christmas Day were told to check FedEx's website or to call its hotline, to track their items, the Atlanta Business Journal reported. If packages were awaiting departure in a nearby FedEx location, some customers were given the option to pick them up.
"FedEx is doing everything possible to get customer shipments delivered by Christmas in spite of slight delays due to heavier than planned last-minute shipment volumes and severe weather outbreaks in some areas of the U.S.," Rae Lyn Rushing, a FedEx spokeswoman, said in a statement reported by the New York Daily News.
Heavy wind and rain at FedEx's main hub in Memphis slowed deliveries across the U.S. Even after some customers reported spending $90 for expedited shipping, they were still left without gifts to put under the Christmas tree Friday morning. But weather wasn't the only reason FedEx experienced delays. Major retailers reported an increased number of people shopping online on Black Friday, the day after Thanksgiving, and Cyber Monday.
FedEx customers were less cheerful than those of the Atlanta-based United Parcel Service Inc., which told the Wall Street Journal Thursday bad weather had not affected deliveries. The company was "working into the evening to get everything delivered today," a spokesman told the Journal Thursday.
Some Amazon.com customers who followed the rules about deliveries by Christmas Eve received notices from the company that their packages would not arrive as promised, "due to an unexpected delay," KATV, Little Rock, Arkansas, reported.
© Copyright IBTimes 2022. All rights reserved.