Feds Propose Two Crew Member Minimum On Trains, Irking Rail Industry And Drawing Praise From Safety Advocates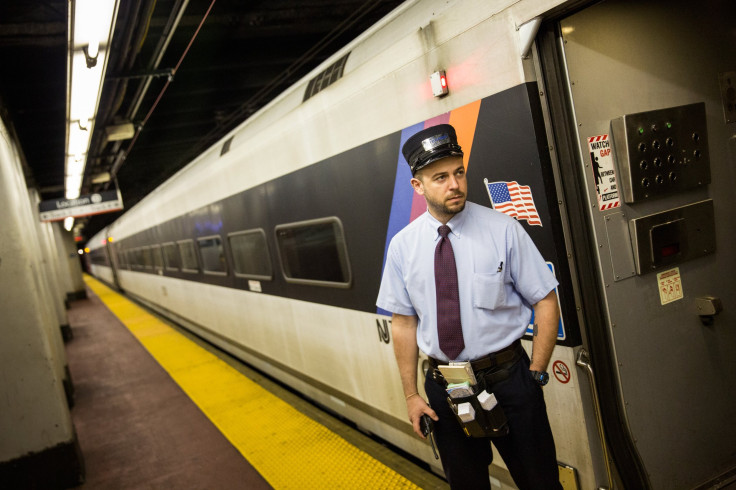 U.S. federal regulators rolled out a long-awaited proposal this week that would require at least two crew members on most railroad trains across the country. It comes almost three years after 47 people were killed when an unattended oil train derailed and exploded in Lac-Mégantic, Quebec.
Critics doubt the measure's safety benefits and say ongoing technological advances make a second crew member obsolete. But labor unions and safety advocates say such a mandate by the Federal Railroad Administration provides a crucial bulwark against railroads' moves to reduce crew sizes. At stake, ultimately, is the future of work on the country's hundreds of thousands of miles of track.
"The only way to operate a train safely is with a minimum of two crew members," said John Risch, legislative director for the transportation division of the Sheet Metal, Air, Rail and Transportation Workers union, which represents thousands of workers on the major railroads. "It's like an airplane: You've got the pilot and co-pilot interacting with one another."
Having another set of eyes and experiences to make judgment calls and address any unexpected problems is critical, Risch said. And in the event one crew member becomes incapacitated, the other can take over.
A second crew member also minimizes the risk of fatigue-induced accidents, Risch said. Existing regulations place a 12-hour cap on shifts, but some railroaders regularly work more than 10 hours at a time.
"This isn't like driving a truck, where if you're tired, [you] just pull over and take a nap," Risch said. Locomotive engineers and conductors can work "all hours of the night, sometimes with just an hour and a half notice." As such, he said, "we have tremendous problems with fatigue."
As it stands, the proposal would not immediately force any new costs on railroad companies. That's because none of the major railroads — freight or passenger carriers alike — use single-member crews at the moment. And it's unlikely Amtrak will anytime soon. But many of the major freight carriers are hoping the chance comes after they implement a set of new federally mandated safety practices known as positive train control: It includes installing everything from automated brakes to speed control systems to new communication channels.
The existing Class 1 freight network — the country's highest-grade track — spans 140,000 miles. Regulators have mandated positive train control to cover about 40 percent of that network, taking full effect by 2020.
"The freight rail industry is spending billions to automate operations inside freight locomotives," said Edward Hamberger, CEO and president of the Association of American Railroads, which represents major carriers such as the BNSF Railway unit of Berkshire Hathaway, CSX Transportation and Union Pacific. "Instead of piling on additional, duplicative regulatory costs that offer no incremental safety benefit, the government should focus on creating an environment that fuels innovation and technological advancement in furtherance of safety."
Marc Scribner of the Competitive Enterprise Institute, a libertarian think tank in Washington, agreed the newly proposed crew mandate makes little sense in light of the shift toward automation. Regulators are "trying to have it both ways," he said. "After you've spent billions installing this new technology, we're not going to let you use it to full capacity."
Industry critics have also pointed to the lack of data that show single-member crews are any less safe than two-member crews. And in their proposal, federal regulators acknowledge as much. But at the same time, they cite a number of U.S. Transportation Department-backed studies that show the broad safety benefits of having multiple crew members on board.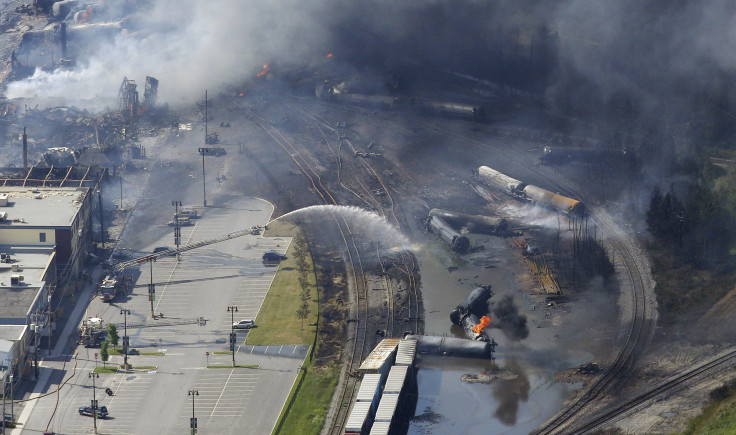 In the case of the Lac-Mégantic disaster in July 2013, the single engineer in charge of the train left it unattended to resolve a mechanical problem. He did not properly apply the brakes, causing it to run away until it derailed and exploded. Canadian investigators did not conclude the use of a single-member crew caused the accident, but they pointed to related factors such as driver error and poor regulations. Shortly thereafter, Canadian regulators banned single-member crews on trains carrying hazardous materials.
Ron Kaminkow, general secretary of the Railroad Workers United labor group, said the industry's argument about the lack of sufficient safety evidence is misleading.
"There is a lack of data because very few trains have actually been run in this fashion," said Kaminkow, who also works as a locomotive engineer on a Class 1 railroad. "That's no different than saying, 'Well, we do not know if trains can be operated just as safely with no crew members on board' because it has rarely been done. Or how about, 'There is no scientific data to show that trains cannot be operated safely by engineers with only one eye,' because, yes, it has rarely if ever been done."
While the compliance costs may be negligible today, the Competitive Enterprise Institute's Scribner said a two-member mandate impedes the industry's future technological progress. "It harms innovation," he said. "These costs start accruing in the future when positive train control is up and running and you see [other] new locomotive technologies."
He added: "Railroads want some day to be able to operate single-member crews everywhere and eventually even fully automated trains. Obviously, the unions don't like this."
As executives with the American rail lobby pointed out, many railroads in Europe have already adopted single-member crews — without incident.
But Risch of the Sheet Metal, Air, Rail and Transportation Workers union said the comparison is unfair, since other industrial practices vary on the other side of the Atlantic. Freight trains tend to be smaller in Europe and cover shorter distances. Scheduling practices are also tighter: A locomotive engineer in Germany might know his or her working schedule a few weeks in advance, as opposed to just a few hours as in the U.S.
Risch brushed aside the notion that the union's stand for two crew members amounts to modern-day Luddism. "The reason we have it is because there's work to do," he said.
© Copyright IBTimes 2023. All rights reserved.
FOLLOW MORE IBT NEWS ON THE BELOW CHANNELS