Female Genital Mutilation On The Rise: Why Are Women In This West African Nation Demanding To Be Cut?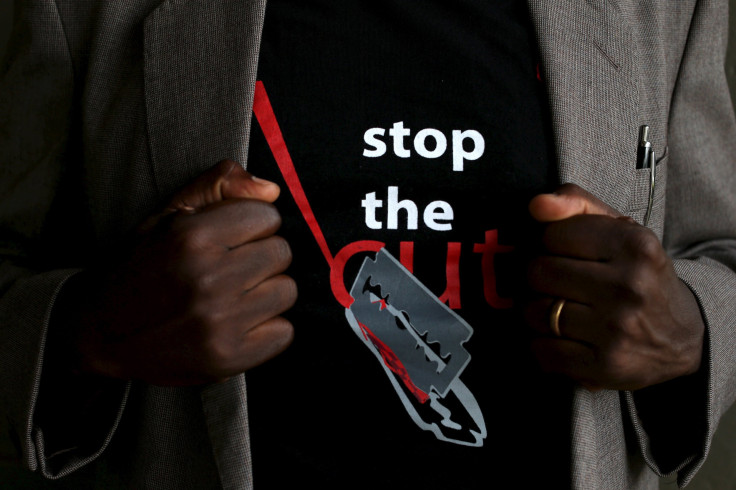 More girls in Guinea are being subjected to female genital mutilation before the age of 10 as support for the practice in the West African nation continues to rise, the United Nations reported this week. Guinea has the second-highest rate of female genitalia mutilation in the world after Somalia.
It's not just men who back the practice that involves the removal of the external genitalia. About three-quarters of all women in Guinea supported genital cutting in 2012, up from two-thirds in 1999, according to the United Nations report released Monday.
"Non-excision of girls is considered dishonorable in Guinean society," said the report. "Social pressure is such that girls may request excision for fear of being excluded or forced to remain unmarried if they do not suffer the practice."
Female genital mutilation has been illegal in Guinea since 1965, but that hasn't stopped a growing number of medical professionals from carrying out the practice. Of women between the ages of 20 and 24, seven in 10 have been mutilated before their 10th birthday. Only 60 percent of women aged 45 to 49 have been cut, according to the Office of the High Commissioner for Human Rights.
Political and religious leaders in Guinea have helped make the practice more popular. Removing external genitalia is seen as a way to promote marriage and preserve a girl's purity, but the practice can be fatal, Reuters reported.
"Although female genital mutilation appears to be decreasing worldwide, this is not the case in Guinea, where this practice is widespread in every region and among every ethnic, religious and social group," U.N. rights chief Zeid Ra'ad Al Hussein said.
Medical professionals who remove external genitalia are unlikely to face criminal charges in Guinea, while some members of the justice system who have tried to ban the practice have received threats. Only eight people have been convicted on charges related to female genital mutilation. All received suspended sentences and/or small fines, the U.N. report said.
"Thousands of young girls are excised across the country every year, during school vacations, with the full knowledge of judicial personnel, including prosecutors and instructing magistrates," the report said.
More than 200 million women and girls worldwide have been subjected to the procedure. There are no health benefits associated with removing external genitalia. Instead, doing so can result in severe bleeding, problems urinating, cysts, infections and complications in childbirth and increased risk of newborn deaths, according to the World Health Organization.
© Copyright IBTimes 2023. All rights reserved.