Fencer Mariel Zagunis Named Flagbearer For Team USA At 2012 Olympics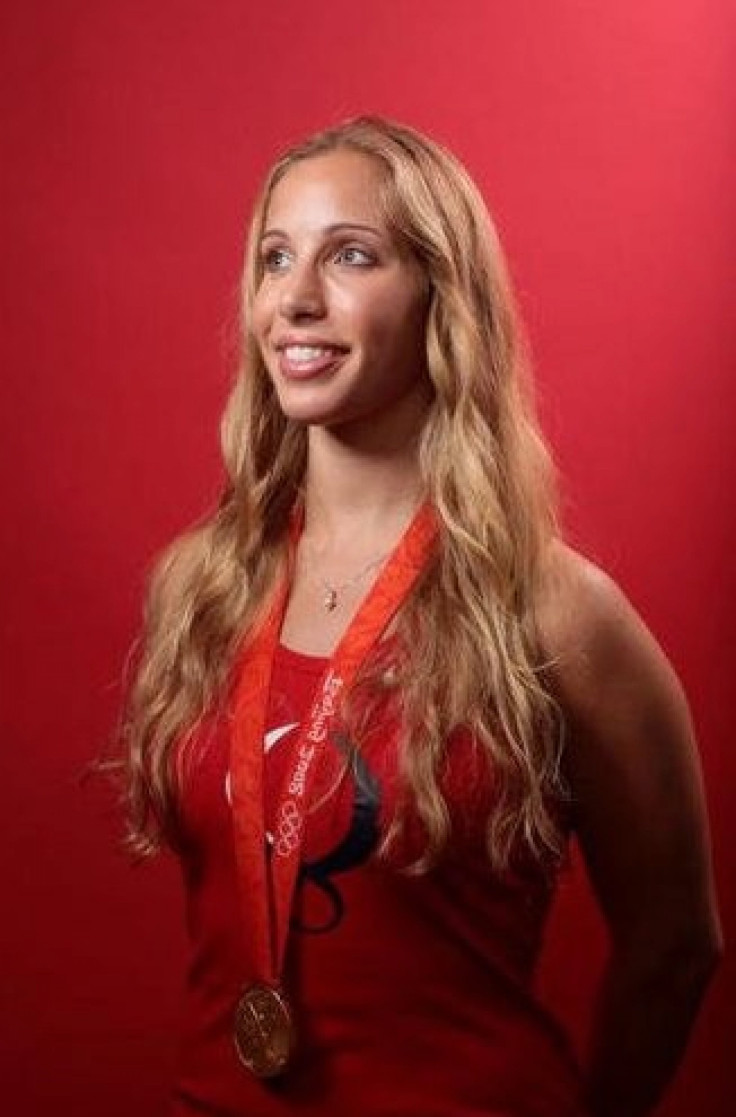 Mariel Zagunis, a two-time Olympic champion fencer, was voted by Team USA as flagbearer for the United States at the opening ceremonies for the 2012 London Olympics on Friday.
The U.S. Olympic Committee announced the honor for Mariel Zagunis Wednesday afternoon.
"I'm extremely humbled by this incredible privilege," Zagunis said in a statement. "As an athlete, I can't imagine a higher honor than to lead Team USA into the Olympic Games, which are the pinnacle of sport and a platform for world peace. I am tremendously proud to represent my sport, our team and, most importantly, the United States of America."
Zagunis also expressed her excitement about being named flagbearer for Team USA on her Facebook page.
"I AM GOING TO BE THE FLAG BEARER FOR THE UNITED STATES IN THE OPENING CEREMONY OF THE OLYMPIC GAMES!! I am speechless, excited, proud beyond belief to represent my country and my sport with this amazing honor!!" she wrote.
Scott Blackmun, USOC CEO, congratulated Zagunis on the honor, which was voted on by the whole American team. He noted that Zagunis was chosen as flagbearer four decades after federal legislation barred schools from sex discrimination in education or athletics.
"It's especially fitting in the year of the 40th anniversary of Title IX, when Team USA for the first time in history has more women than men, that Mariel receive the extraordinary honor that is carrying our nation's flag into this celebration of humanity," Blackmun said.
Zagunis, a Notre Dame alumnus, made history at the 2004 Olympics in Athens when she became the first U.S. fencer in 100 years to win a gold medal. She was only 19 at the time.
Zagunis, who resides in Beaverton, Ore., followed that up with another gold medal at the 2008 Olympics in Beijing to go with individual championship titles in 2009 and 2010.
The champion fencer also has eight international medals in 2012 and hopes to add to that number at the London Olympics.
Zagunis is the third U.S. fencer to be named flagbearer, following Norman Armitage in 1952 and 1956 and Janice Lee Romary in 1968.
While Zagunis will take center stage for the U.S. during Friday's opening ceremonies, she'll see her first 2012 Olympics action Aug. 1 when she competes in the sabre competition.
© Copyright IBTimes 2023. All rights reserved.