Ferguson Grand Jury Decision Nears: Why The Mike Brown Shooting Case Is Taking So Long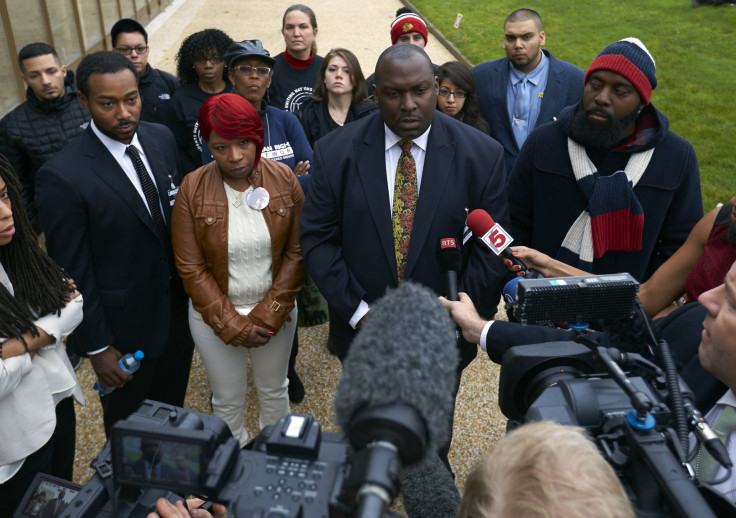 Three months from the killing of Michael Brown, the proceedings to decide whether Ferguson, Missouri, Police Officer Darren Wilson should be indicted are taking longer than the typical grand jury process. But the Mike Brown shooting is no typical case.
Many in Ferguson expect that Wilson won't be charged in Brown's death, and local businesses are boarding up to protect against riots, which ensued shortly after Brown, 18, was shot and killed Aug. 9. But a decision is expected soon, as early as Monday, according to a report by the Root, while Reuters reported that testimony was expected to wrap up Thursday.
One reason the grand jury is in its third month is that Robert McCulloch, the St. Louis County prosecutor, said he would introduce every piece of evidence in the case. This strategy would cover McCulloch from criticism that he didn't do enough to win an indictment or wasn't fair to Wilson, legal experts said. In many cases, grand jury proceedings are wrapped in a single day.
"They know that they're under a magnifying glass and they'd want to be as thorough as possible," said Susan McGraugh, a criminal defense attorney and professor at St. Louis University Law School, referring to the prosecutor's office.
The downside of introducing all the evidence is that Wilson's lawyers will be at an advantage in the event of a trial, because they'll know the entirety of the prosecution's case and can prepare accordingly. "In an ordinary grand jury investigation one would not expect the prosecution to introduce every scintilla of evidence he has or may introduce at trial," said Frank Bowman, a professor at the University of Missouri Law School. "This, of course, is an unusual case where the prosecutor is under a tremendous amount of public pressure and scrutiny. He's got to get it right, and it's not a simple case."
While the grand jury is meeting in secret, certain aspects of the proceedings have been leaked, including that Dr. Michael Baden, a forensic pathologist hired by the Brown family, testified on Wednesday and Thursday. Baden's autopsy report was seen by Brown's supporters as backing up claims that Brown was surrendering when he was shot. Wilson's defenders contend that the unarmed black teenager engaged in a struggle for the officer's gun when the fatal shots were fired.
Baden's testimony was reportedly requested by a grand juror, which, if true, suggests that the prosecutor's grand jury presentation was "not balanced," according to Jim Cohen, a professor at Fordham Law School in New York.
But other experts said the timing of Baden's testimony wasn't an indication of incompetence or that the prosecutor's office wasn't putting a sincere effort in obtaining an indictment of Wilson. Peter Joy, a professor at law school of Washington University in St. Louis, said since Baden's autopsy wasn't the official one conducted by the government, it would not have been one of the first pieces of evidence.
"I don't see an issue with him testifying at this time," said Joy. "I don't put any significance into 'is it too late?'"
In presenting the case to the grand jury, McCulloch has two things to weigh: His job and the trouble that may ensue if Wilson is not indicted.
"This is much more complicated than people think," Bowman said.
© Copyright IBTimes 2023. All rights reserved.