Ferguson Racism Revealed: City Officials Sent Emails Depicting 'Chimpanzee' Obama, Jokes About Black Abortions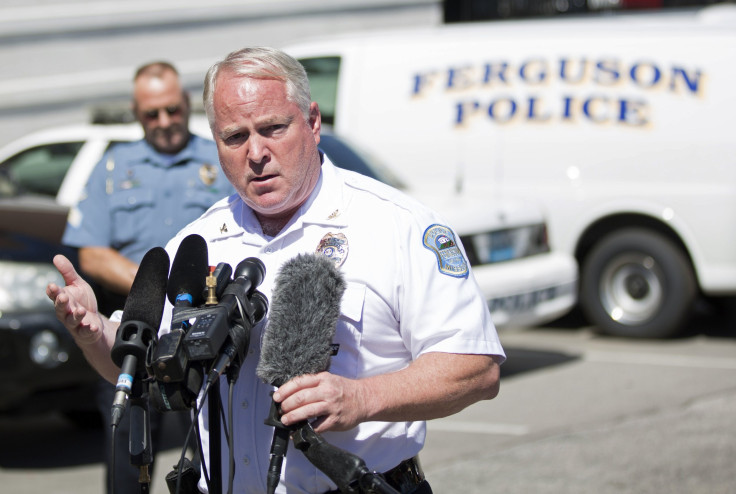 With Wednesday's release of a report from an exhaustive U.S. Department of Justice investigation into police conduct and discrimination in Ferguson, Missouri, came revelations that city officials harbored discriminatory attitudes and stereotypical views of local African-Americans, who have long complained they were unfairly targeted with police arrests and municipal fines. The DOJ says it found direct evidence of racial bias in the email communications of "influential Ferguson decision makers," including material critical of President Barack Obama and first lady Michelle Obama.
The emails also express discriminatory views and intolerance of other racial minorities, non-Christian religions, and foreign nationals. The DOJ revealed that the emails were sent by unidentified current city employees who used their official City of Ferguson email accounts to exchange the emails during work hours. The emails also involved several police and court supervisors. A partial list follows, describing the emails that DOJ officials said were "illustrative" of the city officials' views:
A November 2008 email stated that Obama would not be the U.S. president for a full term because "what black man holds a steady job for four years?" A March 2010 email mocked African-American families by exaggerating their dialect. One line from the email reads: "I be so glad that dis be my last child support payment! Month after month, year after year, all dose payments!"
In April 2011, an email included a visual depiction of Obama as a chimpanzee. An email sent the following month joked about an African-American woman's abortion, stating that "two weeks later she received a check for $5,000" from the hospital. According to the joke, when she asked why she had received the money, the hospital replied, "Crimestoppers," the report's description of the email says.
In June 2011, an email joked about a man seeking "welfare" for his dogs because they are "mixed in color, unemployed, lazy, can't speak English and have no frigging clue who their daddies are." An email sent in October 2011 included a photo of a topless group of dancing African women, with the caption, "Michelle Obama's High School Reunion." A December 2011 email included jokes that are considered offensive stereotypes about Muslims.
In addition to the emails, the DOJ's investigation found police officers routinely violated the constitutional rights of the city's black residents. Over the last two years, African-Americans, who are about two-thirds of Ferguson's population, were the overwhelming majority of drivers stopped for police traffic stops, recipients of traffic tickets, and citizens arrested or involved in use-of-force cases, according to the report. To read the full text of the report, click here.
© Copyright IBTimes 2023. All rights reserved.